It is no secret that Arsenal's season has turned into a disaster. Leicester City of course reigned victorious, and the Gunners are also set to finish behind rivals Tottenham for the first time in a while, but it was a campaign that should have produced more success than it has done.
Next season has the potential to be a very intriguing one, but if Arsene Wenger - assuming he's still in charge of the club - doesn't strengthen, then it could be another similar story.
Pep Guardiola's arrival at Manchester City, and Antonio Conte's appointment at Chelsea means both teams are bound to be up right up there challenging for the title again. Meanwhile Manchester United have bounced back well in previous months and could also challenge next season.
As for Tottenham, they have established themselves as a top side, whilst Jurgen Klopp's Liverpool will likely be a force to be reckoned with if he brings in new faces. As for Leicester, who knows what kind of performances they will produce next year.
For Arsenal, then, this summer could be their most vital in recent years. But the concern for fans is, that with Wenger still at the helm, will anything change from previous years? The sense around the club that is if things don't change in some capacity, then the club may find themselves behind the top four with teams around them strengthening.
A fresh approach
Much has been made of Arsenal's rather tame protests in recent weeks over a bid to make Wenger finally leave the club. That seems highly unlikely, but with a fresh approach needed at the club, will the Frenchman finally change his ways in a bid to bring a League title to the club next season?
Arsenal will without a doubt not be favourites to win the League next season, and with a host of teams expected to challenge, especially with Guardiola and Conte coming to the Premier League, Wenger will need to freshen up his approach.
The Gunners were actually quite good against the clubs in and around them this year, beating and drawing with Manchester City, drawing twice with Spurs and also doing the double over Leicester. Arsenal also ran rampant over Manchester United at the beginning of the year too. However next season they will have to be significantly better against the teams in the bottom half of the table if they are to win the League, and a fresh approach and mentality could be the answer.
For too long now Arsenal have been easy to play against. The pace with which the team played at during the days of the Invincibles are long gone, and arguably the Gunners are playing without a true system. Over the summer then, Wenger will need to work out who fits where in to the team, and come up with a definitive way of playing, that is capable of surprising teams.
The club have one of the best away records in the league this season, but next term they will have to be capable of rolling teams over at home, where over the last few campaigns they have seemingly become too predictable and gone in to games with the wrong mentality.
Mentality seems to be one of the biggest factors that is missing from this Arsenal team, and come next season, the players and the manager need to have more belief and confidence that they can bring success to the fans. It is absolutely crucial that over the summer the manager installs a better sense of mentality at the club going into the 2016/17 season.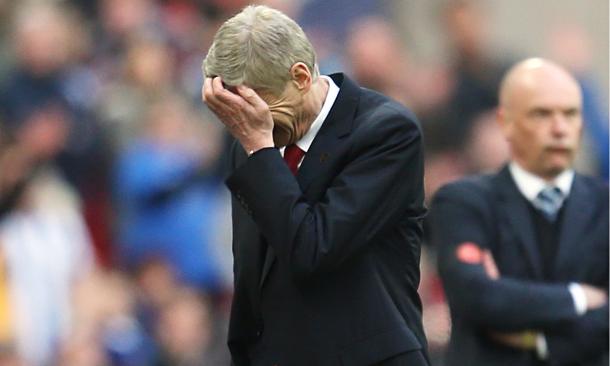 A good transfer window
This one is obvious, and Arsenal fans have been crying out for it for years now. The signings of Mesut Ozil, Alexis Sanchez and Petr Cech over the last three summers has proved that Wenger is finally getting there when it comes to players that have been there and won Championships. As people know though, more is needed.
The fact that ahead of the current season, Wenger didn't sign an out-field player really hindered the team, especially when you consider the amount of injuries Arsenal had. The club have been linked with a whole host of players, and Swiss international Granit Xhaka remains a name that is failing to go away. However it will take a lot more than that for Arsenal to win the title.
It is easy to compile a list of players that would improve this side but what Arsenal have been desperate for in recent years is that elusive striker. Antoine Griezmann is a name that has been touted around Europe this season and he would be the obvious choice for a whole host of clubs this summer.
However whether Arsene Wenger would be able to bring him to the club with others in pursuit is an issue. Gonzalo Higuain is another man who has been scoring on a regular basis, and Arsenal were linked with him a few years ago but it is hard to be sure whether or not he'd be the player to bring success to the club though.
The European Championships in France take place this summer, and we could well see clubs picking up players that have had a good tournament, so it is almost impossible to tell who the Gunners may well go for in the summer. What needs to happen though, is that the club bring in players with undoubted amounts of quality.
A squad overhaul isn't necessarily needed but there are certain players who have put in performances this season that have been particularly below par, and they will need to be fit and firing come next year if Arsenal are to compete.
One more chance for Wenger?
For Arsenal's most successful manager in the club's long history, this could well be his last chance with only a year left on his current contract. Although it probably wouldn't come as a surprise to see him offered a new deal halfway through the season, many fans are already running out of patience with a manager who was previously adored by everyone at the club.
One cannot stress just how pivotal it is that Arsenal have a good summer of preparation, and surely this will be the pre-season where they do bring in more than one quality name. The case of whether or not players will be available will no doubt be brought up by Wenger in a press conference in August, but if the Gunners don't bring in the necessary quality and change their mentality, they could easily be left behind by their rivals next season.