Granit Xhaka; the name on the lips of many Arsenal fans as the usual round up of transfer speculation has the media talking. YouTube videos have been carefully constructed by fans, with such precision that no misplaced pass is evident as they show off their suspected new man to rival fans. With the pricetag rumoured to be around £35m, the question is asked as to whether the shoe fits.
Unexplained doubt
Arsenal signed Mohamed Elneny from FC Basel in January, for a fee of around £10-15m. The defensive midfielder was recruited in the absence of Francis Coquelin, an Arsenal youth product, who spent the majority of the season injured. When their paths crossed when the Frenchman returned from injury, a budding partnership was formed as the two did not concede a goal for their first four matches together. With both players performing to an impressive standard, it is questioned why Arsenal have been linked with a player like Xhaka, as it would be pinpointed that their missing piece this season has been a man leading the line, a goal scorer.
Is the purchase of a central midfielder essential?
Granit Xhaka could be described as a defensive-minded midfielder, a central midfielder and, on the odd occasion, a box to box player. Arsenal have a fair few players that adorn the deep midfield role; Jack Wilshere, Aaron Ramsey, Mohamed Elneny and Calum Chambers for example. Is there need to spend such a huge amount of money on a player that Arsenal already essentially have?
Arsenal are lacking in two critical areas, a goalscoring forward and a strong centre back to consistently partner Laurent Koscielny. Considering Arsenal's transfer history in the past, and the transfer policy of the club, it seems increasingly unlikely that these two positions will be filled IF Granit Xhaka is signed for the reported fee.
If anything to do with the midfield role is concerned, the player Arsenal should be on the market for is a defensive midfielder, similar to Coquelin. Is this Xhaka? No, the Swiss midfielder is notorious for his innate passing range, and ability to dictate the play ahead of him. He is missing what Arsenal are missing, a Vieira-esque midfielder who rarely lets play slip from his grasp in midfield.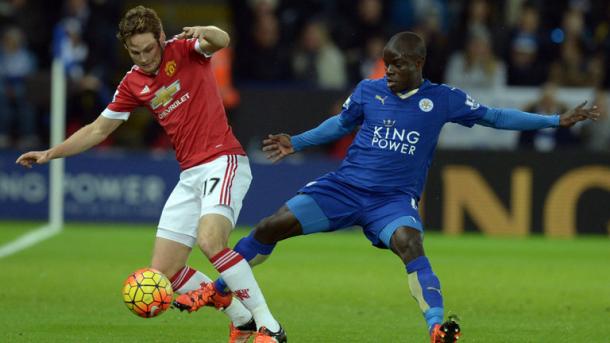 Big spending
Arsenal broke their transfer record in 2013, spending £42.5m on Mesut Özil, with the pricetag over Xhaka's head just under this figure, questions must be asked as to what Arsenal will be getting for their money. Essentially Xhaka is an unproven player, playing at Borussia Mönchengladbach, who is currently officially valued at £18m.
He is an integral part of the Borussia side, who finished fourth in Bundesliga this season. It must not be taken away that Xhaka is a good player, with a lot of potential, but is he really the man Arsenal should be spending this sum on? When the Gunners spent big on Mesut Özil, they knew what they were getting; a world renowned star who had played at the highest level for club and country.
Continuous speculation
Arsenal have also been linked with N'Golo Kante, a rock in the midfield of Premier League Champions, Leicester City. The Frenchman has been priced at £25m. Kante has won 125 tackles for Leicester this season - in comparison to Xhaka's 54 with Borussia - and he has also broken up play 156 times, for more than Xhaka's 72 interceptions.
Yes, it is true. Xhaka is not a defensive player but in terms of what Arsenal need, a player of Kante's ability is what is required. Xhaka is marginally a better ball player than Kante, based upon statistics gathered this season. Saving a potential £20m for a player of the same, or a more advanced level, encourage Arsenal to share the finances around in terms of what is needed in other positions.
We never know with transfer talk, is the price as big as it seems? Will the player perform to the level that his pricetag communicates? It will be interesting to see if the deal goes through as it has been reported, while it would be fantastic to see Xhaka potentially develop in to a more complete player at Arsenal, the worry is as to whether his price will jeopardise the ability for Arsenal to strengthen in the weaker areas of the team than the midfield.