It was another dismal season for the Gunners, in one which held so much promise and could have ended their wait for a Premier League title.
The only real "highlight" for the fans was overcoming their North London rivals, Tottenham Hotspur, once again for the 21st season in a row.
However, with Arsenal's star players - such as Mesut Özil and Alexis Sanchez - possibly looking at other options due to the lack of challenging at the highest level, the fans feel it is time for Arsene Wenger to open the dusty cheque book and sign big this summer. Especially if this is to be his last season, surely one last push for the club's most successful manager should be on the cards.
Cech proves his worth
Once again, last summer, the lack of purchasing any outfield players was evident. The only signing of the window was Petr Cech, who has already won the golden glove with 16 clean sheets this season, seemingly paying back the £11 million transfer fee from Chelsea. It looks like Arsenal have finally sorted out their goalkeeping woes from over the years. However, it was still clear this season once again that the Gunners were missing that spark.
Midfield switches?
Firstly, heavily linked in the last month, is Swiss midfielder Granit Xhaka. Many fans feel this would be a good start if Arsenal can get this deal over the line, with the fee rumoured to be around £35m to ward off potential suitors. He has shown his qualities in the Bundesliga, and would suit Wenger's style of play.
With the recent bad form and poor showings from Aaron Ramsey - and there are doubts over the Welshman's future at the club - a possible defensive midfield link between Spaniard Santi Cazorla and Xhaka could be a good partnership for the gunners next season.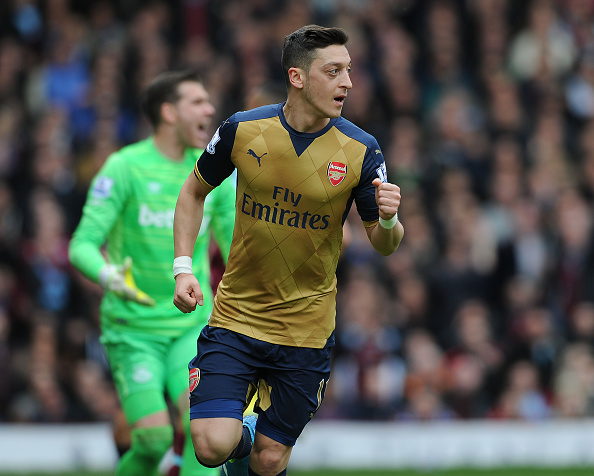 Defence needs tweaking
Moving into the defensive areas, where Arsenal still seem to leak like a dodgy tap. However, the full-back situation is one in which the Gunners seem set; with young right-back Hector Bellerin showing he has got the potential to grow, whilst already having what it takes to compete at the highest level. In the left-back position, there's Bellerin's Spanish companion Nacho Monreal, who has been solid all season.
The one area in the back-line where they are shaky is the heart of defence. In Laurent Koscielny, Arsenal have a gem. However the pacey, physical and aerially competent French defender often gets exposed by the lack of pace from Per Mertesacker, or Gabriel's rather rash style.
Arsenal need a top class centre back and should be looking at the situation at Bayern Munich. With the arrival of Mats Hummels, surely Mehdi Benatia or Javi Martinez would be looking for new clubs in the summer? With the promise of a first-team place, it might be a wise move to make.
Will Giroud finally be replaced?
Next up is, of course, what Arsenal fans scream for every year; a world-class, clinical striker. With all the rumours last summer over Real Madrid striker Karim Benzema, Arsenal fans were left with Oliver Giroud once again. Despite getting 23 goals this season, this is still not good enough for the amount of opportunities he has had.
Arsenal should put their weight behind Alvaro Morata, who is rumoured to be wanting out of Italian side Juventus. They need a striker that can latch onto those amazing, world-class passes that Mesut Özil provides. If they do make these signings, then surely Arsenal will be contenders for next season.