As the season comes to an end, transfer talk and contract negotiations dominate all forms of media as we crave the return of the game. Luckily, fans will not have to wait long for some action as the European Championships arrive in June. However, fans of Arsenal will be forced to wait on some crucial news regarding their star player, Mesut Özil.
One man team
The German playmaker arrived on deadline day in 2013, since then he has contributed to 48 of Arsenal's Premier League goals; 33 assists and 15 goals. This season has been a special one for Özil as he claimed 19 assists and six goals in the league, narrowly missing out on resetting Thierry Henry's record of 20 assists in a season.
Following an interview with 'The National', Özil confirmed that he will decide his future after the Euros as he switches his focus to his national team, after a disappointing season at Arsenal on a collective level.
With doubts over the future's of both Mesut Özil and Alexis Sanchez at Arsenal, the club will be in for a busy summer as they aim to keep hold of two key players, pivotal to their attack. Could it be the inconsistency of Arsenal's season denying them the title that sparks Özil's doubt? Could it be wages? Or could it be the reluctance of the club to introduce reinforcements in the past?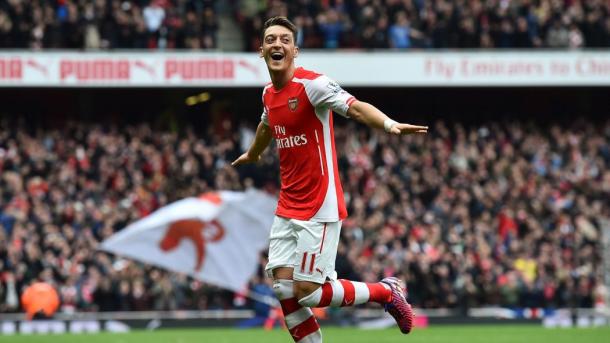 Striker is the topic of doubt once more
With Özil putting the brakes on his transfer negotiations with his club until after summer, this could indicate that Arsenal's activity in the transfer window will determine his movements for next season. The German attacker set the highest number of created chances ever recorded in the English league, creating 144 in just 35 games. However, only 19 of these were converted, which held Özil back on a personal level as he somehow did not break the assist record.
The inconsistency of the strikers playing ahead of Arsenal's director of creativity is something that will need to be addressed in the summer. If the Gunners were to bring in a high quality marksman, surely this would act as a strong form of persuasion to convince Özil to remain in red and white next season.