In the absence of the annual Emirates cup tournament, which has been cancelled due to the European Championship, Arsenal have announced that they will host a game between the legends of the club and Milan Glorie as part of the club's pre-season schedule.
A glorious occasion
The list of Arsenal legends set the grace the immaculate turf of the Emirates Stadium is huge; players including Thierry Henry, Dennis Bergkamp, Robert Pires, Jens Lehmann, Gilberto Silva, David Seaman and Freddie Ljungberg have expressed their desire to play in the one-off fixture. Only Henry has played a competitive match at the Stadium, so it will be the first time that the legends of the club will take to the stage, as they recorded their glory days just a mile down the road at Highbury.
Super Robert Pires
Robert Pires in particularly has expressed his excitement ahead of the game, as he spoke to the club following the announcement of the game. "I'm very happy and excited to play and see my former team-mates like Henry and Bergkamp," admitted the Frenchman. He made a total of 284 appearances for the Gunners, scoring 84 goals as their number 7.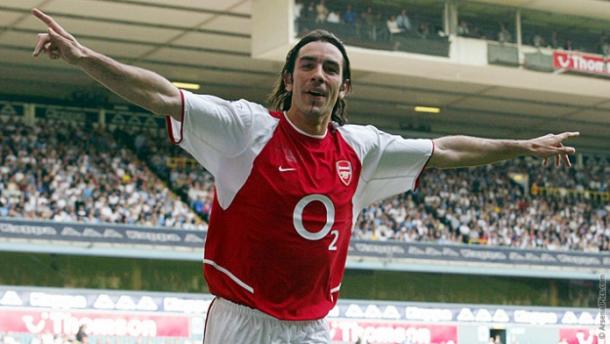 The match is being played in honour of the Arsenal Foundation, the club's charity that supports young people over the UK and the world with getting in to sport and helping with educational issues. The Frenchman set his priorities of the game, telling Arsenal that: "The most important thing is the Arsenal Foundation. We will raise some money, it is good to help the foundation and other kids."
It is certain to be a well-attended event. With the absence of their current superstars on international duty, who better to entertain the Arsenal faithful than their heroes? Pires explained the importance of the fans, who watched him for the great six years that he gave to the club: "To play in front of the Arsenal fans once again will be amazing."
The charitable event will be the center of all things Arsenal this summer, as the fans begin their agonising few months without their beloved Arsenal. Tickets for the match go on general sale in May, with net proceeds donated to the Arsenal Foundation.