Back in 2014, Arsenal announced that they would not be renewing their contract with Nike, as they signed their kit designs away to the hands of Puma in a deal understood to be worth £150m. Having played for two seasons in Puma kit, the Gunners and their sponsors released the newest edition to their glowing collection; the 2016/17 home kit.
Old look for a new season
It would appear it's quite difficult to go wrong with an Arsenal home kit, red shirt and white shorts to put it simply. The upcoming season's kit is essentially that with some classy added features that symbolise the classy tradition of Arsenal Football Club.
A navy blue trim on the end of the white sleeve, paired with a navy blue 'A' at the top of the back of the shirt in a dated font, all complimented with a darker tone of red striped vertically down the centre of the front of the shirt. The shorts are white with a striking red stripe, and my personal favourite touch...the red socks.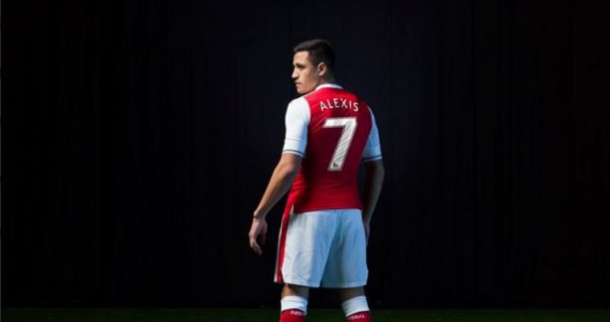 The kit has had some mixed reviews to say the least, the majority of comments coming from social media platforms. Many are unsure about the second tone of red running down the front of the shirt, comparing it to the random stripe on the Tottenham Hotspur home kit; never a positive comparison. However, the majority of Arsenal fans are impressed with the kit, as previously mentioned, it's difficult to go wrong with tradition.
Alexis Sanchez gets his beloved number 7
One aspect of the kit reveal that did please the Arsenal fans was the emergence of Alexis Sanchez's new squad number. The Chilean winger has been gifted the legendary number seven, following the retirement of its former owner, Tomas Rosicky. Alexis wears the attacking natured number for the Chilean national team, and has previously admitted it is his favoured squad number.
Following rumours of his unhappiness at the club, and his departure seeming likely after Arsenal's disappointing league campaign, the new number has all but confirmed that Alexis will be in red and white next season. Arsenal fans will be hoping that he can replicate the success of former number sevens, including: Robert Pires, Tomas Rosicky, David Rocastle and Liam Brady.
The kit is available to pre-order now, and will be on full sale 3/6/16.