Premier League managerial legend, Sir Alex Ferguson has recently revealed his admiration for Arsenal's Arsene Wenger. The iconic former Manchester United manager has praised the Frenchman's power to not crack under pressure from his critics. The once fierce rivalry between the two has simmered down since their clubs have taken a step back from the limelight at the top end of English football.
Praise from the highest level
Sir Alex Ferguson won a massive total of 38 trophies with the Red Devils during his 27-year stint at the club; from the Champions League to the Community Shield, he's won it all. After taking a step back from the sidelines and retiring in 2013, Ferguson has been able to view football in a different way since his retirement; with a more enjoyable view of the beautiful game, rather than the constant must-win stress that comes with every match day.
Since taking to the sidelines to enjoy his Premier League action, Sir Alex has seemingly to have found a new level of respect for fellow legendary coach, Arsene Wenger. The two were formally connected with a fervent rivalry, sourced by the brilliance of Arsenal and Manchester United back in the day. Now that things have changed, Wenger has come under a lot a scrutiny for his playing style. He has not lifted the Premier League trophy with Arsenal for 12 years, due to the same mistakes occuring every season.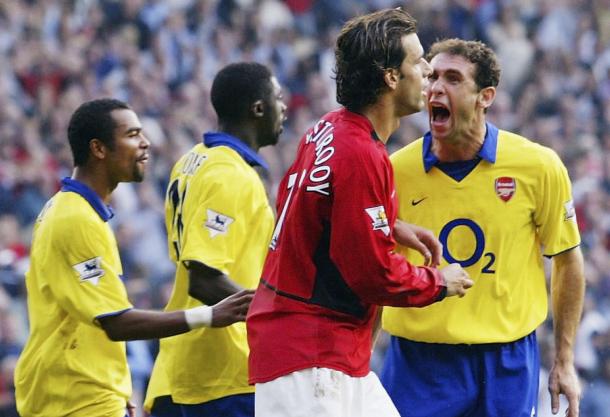 Public affairs
Despite the media heated rivalry between Sir Alex and Arsene, Ferguson decided to go public with his respect for Wenger in an interview that was printed in the programme of last weekend's Champions League Final.
"Wenger has been fantastic," Ferguson began: "He gets a lot of criticism, but I admire that you're not going to bend to the will of the critics." It is not new news to say that Wenger has recieved a mass of criticism this season, from social media, journalists and even Arsenal fans, yet the Arsenal boss has still resisted the plea from others to change up his game.
Ferguson continued to praise Wenger's consistent achievements with Arsenal: "He stays with what he believes in. And I think people who do that are outstanding coaches."
Ferguson and Wenger had many duels as managers in the Premier League, especially from 2000-2005, when Arsenal and United were the top two at the peak of English football, "When you talk about consistency, Arsene's never changed the way that his side has played." Which is true in essence, no matter the level of the players in an Arsene Wenger squad, it is usually identifiable as 'Arsene Wenger's Arsenal' through it's delicately dynamic style of attacking play.
Wenger hasn't yet publicly responded to the praise from Ferguson, but everyone associated with Arsenal Football Club will be hoping that the proof comes on the pitch in the Premier League next season.