Arsenal's Head of Academy, Andries Jonker has stressed the importance of identity at youth level and says the reconstruction of the Gunners' Hale End Youth Academy will help preserve it.
Set to be completed in 2017, major reconstruction to the facility is underway to include new changing rooms, sports-science offices and a state-of-the-art classroom as well as four floodlight pitches – including two with 4G surfaces.
Speaking to Arsenal Player, Jonker said: "You should create the best conditions for the boys to develop themselves. That means good floodlights, good pitches, good changing rooms." He says it was "all fine" upon arrival, "but it had been built in the 1930s". Jonker feels they are now "up to date".
He added, "We're living in 2016 and now it looks like 2016. That's what we had to do."
Jonker keen to give players a first-team feeling
The former Barcelona and Bayern Munich assistant manager believes the new facility not only brings the Gunners into the 21st century but will bring the youth team closer to the high standards of the first team facilities, he said: "One of the things I found in my career is that it's quite important to know where you are, who you are and who you're playing for."
Jonker believes that is "an important thing". He says "it's not like we are at Arsenal yet", but feels that "in a few weeks" can say they are "playing at the Emirates". He added, "That's the feeling you want to give the boys. You want them to know where they are and who they're playing for."
Arsenal have always had a focus on youth development with players like Tony Adams, Cesc Fabregas, Jack Wilshere and even recently Alex Iwobi breaking through from youth level and into the first time and Jonker believes the club's overall identity as a passing team is necessary for sustained success.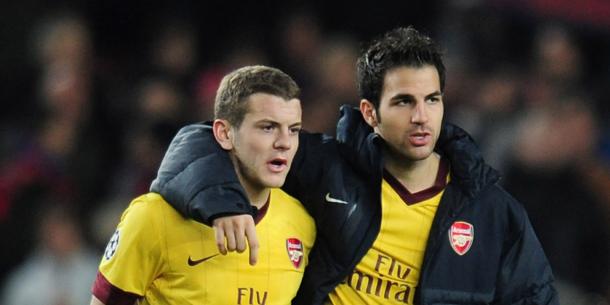 Jonker feels Arsenal are up there with Europe's iconic clubs
"There are only a few clubs in Europe who have a real identity. Ajax, Anderlecht, Barcelona and Arsenal - you know what to expect," he explained. Jonker feels that is the "passing game" at the Gunners, allowing "space for individual quality and creativity" as well as "the intention to play football and score goals" and "of course we want to win".
Jonker commented, "We have an identity and over the years we have been working on that identity." He says it is not just him but "it's Liam Brady and his people". He added, "We've been working for a long time on that identity and that means that everybody knows what's to be expected."
However, the Dutchman believes it is something that cannot be achieved overnight and takes time and patience: "This is not something you do for half a year and then you move [on]." Jonker continued, "It's not something that you do for two years, then you lose too many games and you move away."
He concluded, "This is something you have to build and everybody who knows something about youth football knows it's a long-term thing."