Arsenal front man Alexis Sanchez has recently been named as the Copa America Centenario player of the tournament, following Chile's win over Argentina in the final.
La Roja emerged victorious over Lionel Messi's Argentina in a penalty shootout, as the two sides were inseparable over 120 minutes. Just like the 2015 Copa America, Argentina's luck ran out when it came to penalties, as a resilient Chilean side remained on top.
Messi's missed penalty in a short shootout (4-2), turned out to be the star man's final kick for his national team, as he announced his retirement from the International stage moments after.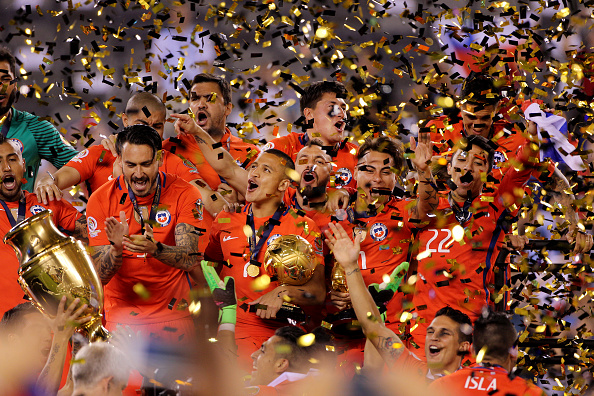 Alexis shines throughout the Copa America
Contrasting to Messi's devastation at the end of the contest was Alexis Sanchez' jubilation as his Chilean team retained their title. The Arsenal maestro was named as player of the tournament, following his dominant performances over the six games of the competition. Alexis contributed to five of Chile's goals at the tournament, scoring three and assisting two.
After a challenging second season in North London, Alexis seems to have refound his formidable form of the 2014/15 campaign, following injury and lack of form. Speaking after the final to Deportes 13, the Chilean claimed that Chile's win was "the best thing to happen to him in his life...". Alexis didn't feature in the penalty shoot out due to a knock he sustained during the game: "Ten minutes in I had to put a bandage on, and I dealt with the pain."
It is clear that Alexis's immense spirit and winning mentality is a vital aspect to his game, as the winger battled on to contribute to his country's final win.
Massive congratulations to Alexis and his personal achievements in the competition, and also to Chile for their second consecutive Copa America win.