July 1 marks four years since Arsenal completed the signing of future German World Cup winner Lukas Podolski from 1. FC Köln.
The German had been rumoured for several months before being finalised when the transfer window opened in July. He had a mixed three seasons in North London before his move to Galatasaray in summer 2015.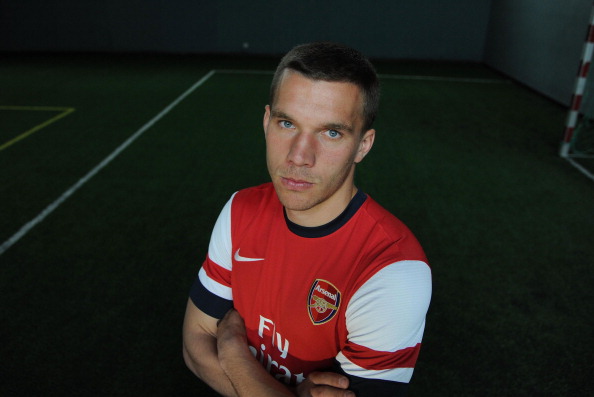 Podolski inherited the number nine shirt from Park Chu-Young and after the departure of former captain Robin van Persie, the German was seen to be one of the Gunners' main goal threats as well as fellow new signing Olivier Giroud, who joined from French Champions Montpellier HSC.
The Polish born forward predominantly played on the left of a front three, but still finished his first season with 16 goals and 11 assists.
Talent promised so much, but produced so little
His second season wasn't quite as good; the signing of Germany teammate Mesut Özil saw a change in formation that didn't quite suit Podolski, who also suffered a few injuries which limited his league appearances. Yet he still finished the season with 12 goals in all, but did not reach double figures in the league.
The former Bayern Munich player played a small part in Arsenal's 3-2 FA Cup final victory over Hull City in May 2014, but his performance in the game left a lot to be desired and he was substituted just after an hour for Yaya Sanogo, whose impact alongside Giroud opened more space up for Arsenal going forward.
The Gunners were able to find the two goals needed to overturn a 2-1 defecit, into a 3-2 victory and end their nine-year trophy drought.
The signing of Chile and Barcelona forward Alexis Sanchez and England and Manchester United striker Danny Welbeck would limit Podolski's first team chances even further. The German made only seven league appearances before moving to Inter on loan in January 2015 – meaning he missed Arsenal's retention of the FA Cup.
One of his last appearances for Arsenal was against RSC Anderlecht in the UEFA Champions League group stages where he was criticised for not tracking back as the Belgian side came back from 3-0 down to draw 3-3 at the Emirates.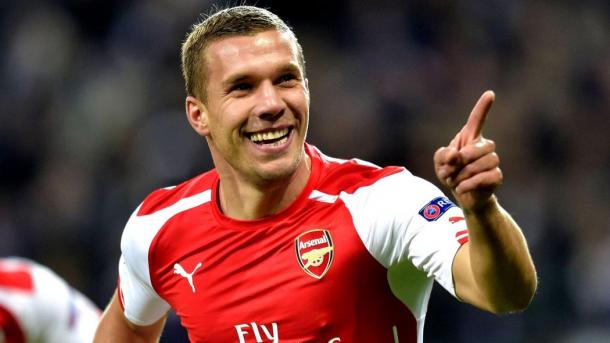 Although, a mixed time at the Emirates, Podolski was a part of Arsenal's first trophy winning side since 2005, whilst he also won the World Cup in summer 2014 as an Arsenal player alongside Gunners teammates Özil and Per Mertesacker.
Since leaving for Galatasaray, Podolski has won the Turkish Cup in 2016.
He scored 31 goals in 82 games for the Gunners.