Arsenal goalkeeper Petr Čech has announced his retirement from international football after 14 years.
The Czech Republic stopper brings down the curtain on an incredible 123-cap career for his national side at the age of 34, as the most capped player in his country's history.
'I've realised my ultimate dream'
Čech's announcement on Friday perhaps comes as a surprise, but speaking to the Arsenal official website, The Gunners 'keeper clarified his reasoning.
"I've been playing in the national team for 14 years," he told Arsenal Player, adding that they "always qualified" when it came to big tournaments.
Čech spoke of how big a dream representing his country was growing up saying, "When I was a kid, my ultimate dream was to play for the national team at least once."
He continuesd on his domestic career hopes: "I've had so many club games to play year-by-year too" that he feels the need for a greater lay-off period. He also "believe[s] that if I want to continue doing things to 100 per cent every day", that he "will probably need more time to rest and recover."
Čech is also now firmly focused on his days in North London. "This is a purely football-based decision", says the stopper and "If I want to prolong my career and play at the highest level for as long as I can", he states he "will probably need to find the balance so that I can continue to do so."
"When I was a kid, my ultimate dream was to play for the national team at least once", said Cech, before concluding to stay that it makes him "really proud" to have realised this dream so many times.
Čech home-grown product
Born in Plzeň, Czechoslovakia, Čech came up through the national youth sides from the age of 15 up to the U21s, where he first came to prominence as a 20 year-old at the 2002 U-21 European Championships in Switzerland. His penalty heroics against France in the final, earned Little Lions their first international youth title.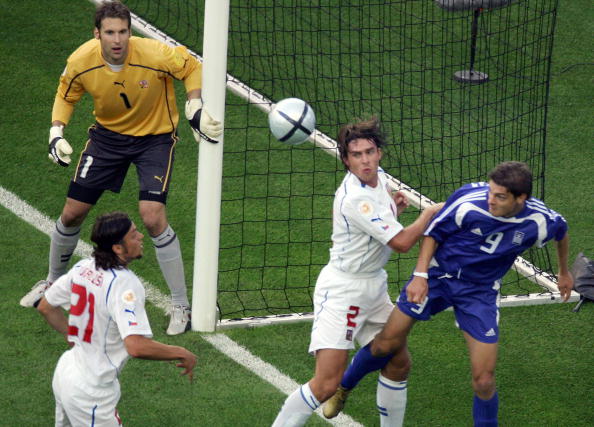 Having made his debut for the senior side in February 2002 whilst at Sparta Prague, Čech made the move to Ligue Une and Rennes later that summer - the initial move for his springboard to Chelsea in 2004.
After establishing himself as the first-choice keeper, Čech played a large part int the side that took the Czechs themselves to the semi-finals of Euro 2004, losing to eventual winners Greece in silver-goal extra time. He was named goalkeeper of the tournament.
In 2007, Čech captained his side for the first time versus Germany in a Euro 2008 qualifier, which the Czech Republic won 3-0, keeping a clean sheet. Since then, veteran keeper has rotated the armband with his former oft-injured Gunners teammate Tomáš Rosický.