Off the back of an energetic and enthralling World Cup campaign in Brazil with Chile, Alexis Sanchez signed for Arsenal in July 2014.
It was a purchase that not only signalled Arsenal's intent for the coming season but also Arsenal's return to spending money and the still apparent attraction of working under Arsene Wenger.
The Chilean winger made an instant impact in 2014/15 with 25 goals in all competitions, all whilst dragging the team through rough periods of form.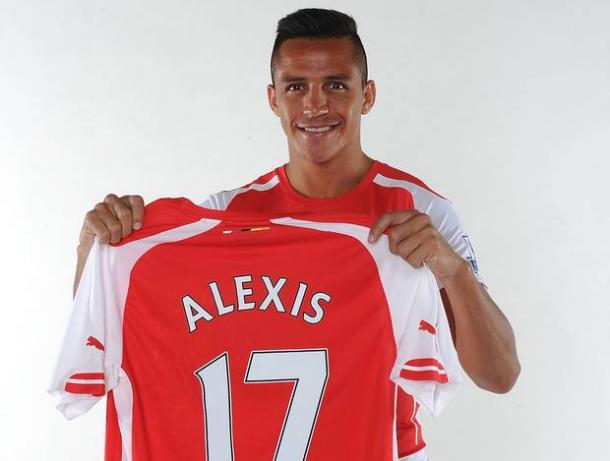 Injures and poor form meant he could not repeat his debut season's performances, yet still managed to score 17 goals in all competitions.
This consistent form for Arsenal that has led to Juventus trying to pry Sanchez away from Arsenal, but with the North London club standing firm against their offers, how important is it that Sanchez stays at Arsenal?
A tireless athlete
There is no doubt of this man's abilities.
As one of the sport's most electric and efficient wingers, he injects pace, pressure, strong work ethic, clinical finishing and flair into both Arsenal and Chile's forward lines, often operating as a winger on either flank or as a supporting second striker.
As a winger, he loves to torment full backs, attract defenders like a magnet to open up space for his team mates, find the right pass or cut inside to find himself one-on-one with goalkeepers.
He offers Arsenal an alternative threat with his lethal free-kick accuracy, bulldozer-esque dribbling, quick acceleration on the counter and his love for long range screamers makes a great watch for Arsenal fans and neutrals alike.
Arsenal's fearless saviour
Even when Arsenal are in trouble, he is there to rescue his side with vital goals and assists.
His first season at the club for example saw him almost single handedly push Arsenal over the line with goals against Besiktas and Borussia Dortmund in the Champions League ensuring progession into the group stages and knockout stages respectively, a brace against Reading in a FA Cup semi-final and various important assists scattered through the season.
Signals of a player's quality is how often he contributes in the major fixtures or how he can pull a goal or chance out of nowhere and this is what Sanchez holds in abundance.
His energetic and industrious performances are the main factor why he is involved in so many of Arsenal's goals, showing his class, professionalism and desire to succeed.
Guilty of over doing it?
While Alexis' greatest attributes is retaining possession, holding up play and providing an alternative threat, it is also a downside to his play.
The Arsenal man can be guilty of holding onto the ball for too long, dribbling his way into problems or not being able to find the right pass.
There are also rumours of an attitude problem, as highlighted by his strop after being substituted against Norwich City, but with his desire to play football, this is somewhat understandable if not a little selfish.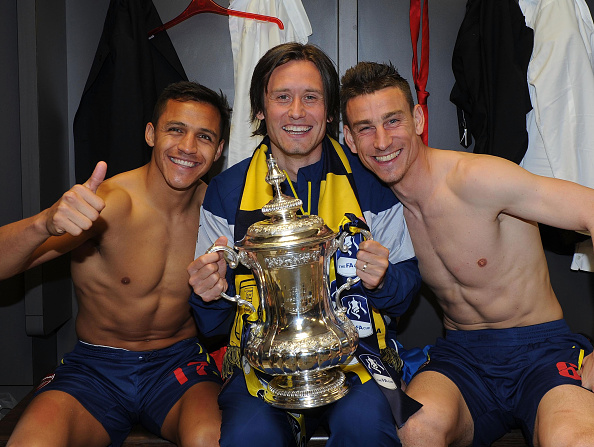 Is this due to his inflated ego or his tireless work ethnic? A little bit of both. Of course there is times where Sanchez' efforts are frustrating and do more harm than good for Arsenal but his strengths heavily outweigh his weaknesses.
Time to stand firm and keep Sanchez
To question Sanchez' abilities, commitment or contribution to Arsenal's future is frankly, mad.
While he has various flaws, he is so vital to Arsenal's attacking threat and an alternative source of goals with his flair, directness and tireless work rate.
Arsenal would be foolish to sell the 27-year-old and given how his traits are rare in a modern winger, Wenger would struggle to find a replacement - whilst there is no real need to cash in Alexis with the influx of new TV broadcasting deal.
This coming season sees the Chilean winger wear his favoured number 7 shirt and off the back of another Copa America win, Arsenal fans will be hoping he can continue his sizzling and electric form for the Gunners.