Arsenal manager Arsène Wenger has been widely criticised following Thierry Henry's controversial departure from Arsenal's coaching staff.
Henry began working with Arsenal's youth players last year, as part of his UEFA A Licence course. Wenger offered Henry a role as Arsenal's U18 assistant manager for the 2016/17 season, but only on the condition that he would step down from his media commitments with Sky Sports.
Nevertheless, Arsenal's all-time record goal-scorer rejected this proposal and Wenger subsequently withdrew his coaching offer.
In a statement released on Tuesday, Henry claimed he was 'honoured' to have been offered the role by the head of Arsenal's academy Andries Jonker, and added: "I respect Arsene Wenger's decision and I want to wish their manager Kwame Ampadu, the boys and everyone at the club all the best for the forthcoming season."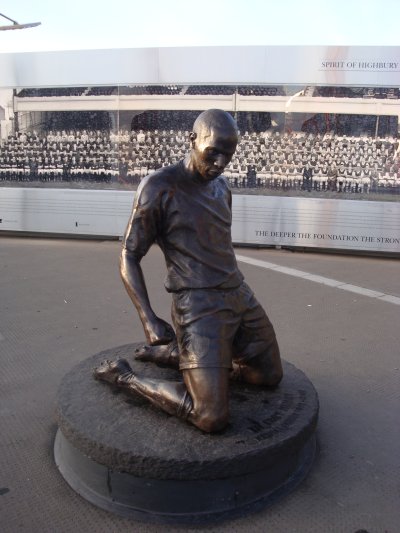 Some Arsenal fans reacted furiously as the news broke across social media, with Piers Morgan labelling the decision a 'disgrace'. However, the criticism being levelled at Wenger is completely unjustified. Henry is unquestionably a club legend; his bronzed statue outside the Emirates illustrates this. Yet, he was unable to commit to the role on a full-time basis, as his busy schedule would only allow him to perform a one-day-a-week role.
Arsenal's youth system has undergone a significant overhaul in recent years, and the Gunners are reaping the rewards, having secured promotion back to the top tier of the U21 league. In order to continue the progress of Arsenal's rising stars, continuity is pivotal, and if Henry is unable to fulfil the roles bestowed upon him, he isn't the right candidate; irrespective of his status in North London.
In recent weeks, Arsène Wenger has been heavily linked with the vacant England manager's job, as his contract expires at the end of next season. If for example Wenger was to combine his role at Arsenal with the England job, fans would be incensed, questioning his commitment to the Gunners.
Therefore why should Henry be afforded the same luxury?
In December 2014, Henry spoke openly about his desire to become a manager: "The plan is to start my badges and I guess Arsenal will help me. To pass your badges, you have to work closely with a club and I would like to think it is going to be Arsenal. But I need to be equipped to go back. I want to learn the process, so I have to get my badges and what not. We will see what is going to happen."
Since this period, Henry's media influence has grown. He is one of Sky Sports' leading pundits, whilst he was also a key part of the BBC's Euro 2016 coverage. He is believed to earn about £4 million per year at Sky and he is perfectly entitled to continue his punditry. However, if he has a burning desire to pursue a career in management, the opportunity to learn his trade at the Emirates, as a self-professed 'Arsenal-man', would surely to be good an opportunity to dismiss?
Wenger has been accused of hypocrisy due to the media duties he performs at major tournaments. The 66-year-old was a pundit with beIN Sports at Euro 2016, whilst he also worked on French television throughout the 2014 World Cup.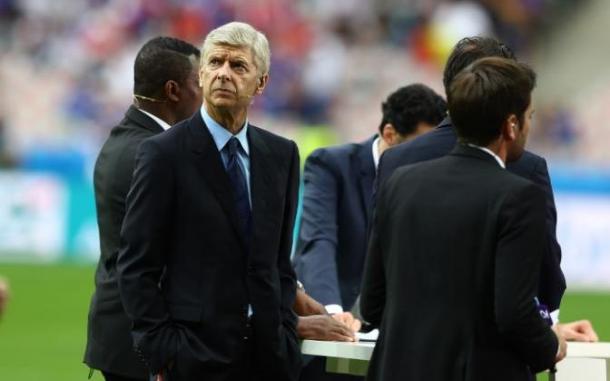 Yet, the two situations are incomparable. Wenger's media work is only conducted in Arsenal's off-season, not multiple times per week; therefore this doesn't compromise Wenger's ability to do his job. In fact, the Frenchman's presence at major national tournaments can assist Arsenal's transfer business, as was evidenced with his capture of Alexis Sanchez, during the 2014 World Cup.
Wenger also refrains from referencing his own managerial role whilst performing his punditry duties, and he is certainly never critical about the club, nor his own players. In stark contrast, whilst Henry may appear reserved in comparison to the likes of Graeme Souness and Gary Neville, he has still singled out individuals within the Arsenal ranks, most notably his compatriot Olivier Giroud.
Henry previously stated that Arsenal "will never win the league" with Giroud as their main forward, whilst he also left Wenger seething in April, by claiming he had "never seen the Arsenal fans so unhappy," following protests which occurred in the aftermath of the Gunners' fading title challenge.
Whilst Henry's role at Sky is to provide insight and honest opinion, juggling his media commitments and a coaching role could create a significant conflict of interests. Given his previous criticism of the club and certain individuals, it would put both parties in a compromising position whilst he's mixing with the squad at Arsenal's London Colney headquarters.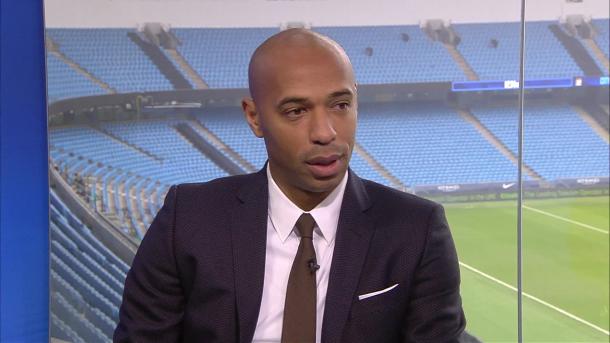 Also, the notion that Wenger is reluctant to give former-players roles within the club due to his supposed dictatorial nature is both unfair and inaccurate. Freddie Ljungberg is set to return to North London in a coaching capacity with the under-16 side, whilst former Gunners skipper Tony Adams is reportedly set to take up the role originally designated for Henry.
The 49-year-old is looking to make his return to the game following successful minor heart surgery earlier this year, and Adams will work alongside U18 head-coach Kuame Ampadu. A further of Wenger giving ex-players an opportunity to extend their careers, is evidenced with Ryan Garry. The former Arsenal academy graduate was forced to retire at the age of 27 due to persistent injuries, but he is now flourishing in his role as under-13 head coach.
Elsewhere, Arsenal's former club captain Mikel Arteta, who announced his retirement towards the end of last season, was also offered a role within the academy. However, Arteta opted to join Pep Guardiola's newly-assembled coaching staff at Manchester City.
Henry was given a very clear ultimatum. If he wanted to pursue his coaching career and work alongside Arsenal's young stars, he must step aside from his media commitments at Sky. Thierry was unwilling to relinquish such a lucrative role. Therefore, rather than criticise Wenger, Arsenal fans should perhaps consider that their manager simply had the best interests of the club at heart. If Henry adopted the same approach, perhaps he would no longer be the face of Sky Sports.