It has been widely reported that Arsene Wenger has long been in the market for 28-year-old Napoli striker, Gonzalo Higuain. With the Argentine striker having another stellar campaign in Serie A, scoring 36 goals and helping Napoli secure second place, it is no surprise that Wenger would look to him again.
Higuain's rumoured price tag of around £80 million however would be enough to make anyone think twice. With that in mind here is a list of realistic alternatives to Higuain which Arsenal could consider.
Alexandre Lacazette
The 25-year-old Olympique Lyonnais striker would be a typical Wenger signing - young, French and the ability to play in more than one role, Lacazette would not be a surprise signing and has been linked with a move this summer. However a price tag of £42 million has reportedly seen Wenger look at other targets.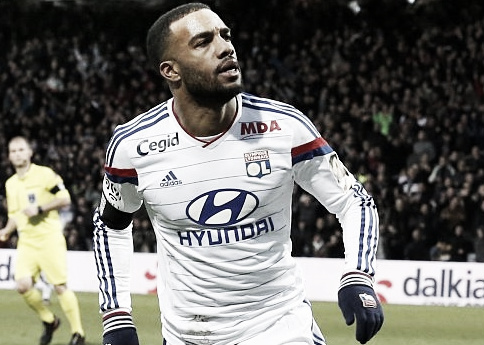 The Frenchman's goalscoring form is enough to make the transfer one to consider however, as he is consistantly in the Ligue 1 top scorer charts, often being beaten only by Zlatan Ibrahimovic and once scoring more than the Swede for the entire campaign.
Wissam Ben Yedder
Another young, versatile, French striker plying his trade in Ligue 1, this time for struggling side FC Toulouse, who's safety was guarenteed by Wissam Ben Yedder's goals. The 25-year-old has also confirmed that he is to leave the French club by tweeting:
"One of the most beautiful days of my life yesterday. I couldn't ask better for a last game with my club."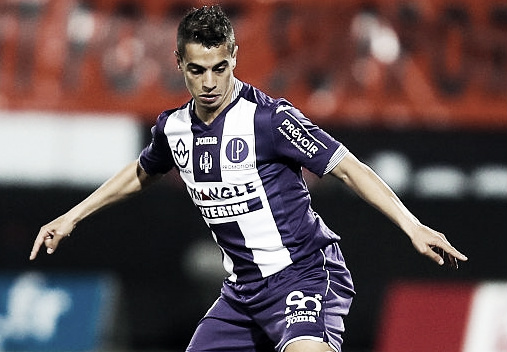 The Frenchman would come at a relatively low cost as well as he is in the last year of his contract and is not tied down by extortionate release clauses. Having notched up 71 goals in 174 games in Ligue 1 at 25 is certainly worth looking into.
Mauro Icardi
The Internazionale striker has recently been linked to Arsenal and Tottenham Hotspur by those close to him and it is easy to see why. The 23-year-old has a goal socring record of a goal every 74 minutes and has already been made club captain at Inter.
Icardi does however bring somewhat of a bad reputation with him as he was dropped form the Milan derby by his coach Roberto Mancini and then allegedly spoke to the board issuing n ultimatum of him or Mancini.
This talk has cooled down but there is also the ongoing feud with fellowe Argentine Maxi Lopez, who's ex-wife is now married to Icardi. As well as taking Lopez' ex-wife he also got his children's names tattooed on his arm. Possibly a divisive and unlikable character, but a proven golascorer.
Javier Hernandez
The Premier League was not kind to Javier Hernandez the first time around, as he was often overlooked by all his managers during his time at Manchester United. Now in the Bundesliga with Bayer Leverkusen, Chicharito has find his stride and scoring form, hitting the net 26 times in 43 games.
The Mexican international has proven his worth and ability as a striker in the Bundesliga and had a good return at Old Trafford so would be well suited to the Premier League, and would be a different style of play from current Arsenal line leader, Olivier Giroud.
Kevin Gameiro
The pacy French International, who has been at Sevilla for the past three seasons, in which they have one the UEFA Europa League each time, has found himself a highly in-demand striker with Barcelona and Atletico Madrid looking at him as a potential back up striker to the MSN but he is too good to not be a consistant starter.
Gameiro's current contract currently runs to the end of next season and would be a different style of play to Giroud, whilst still fitting in the to the playing style of Arsenal.