Arsenal manager Arsene Wenger has reportedly not had direct communication with Lyon over the possible transfer of Alexandre Lacazette, accoring to a source from Get French Football News.
The long-serving French boss has showed an interest in bringing Lacazette to the Emirates Stadium, but has opted to go about his business in a way that is not foreign to him - through an intermediary.
The 25-year-old is one of a number of targets that Wenger has reportedly pinpointed, alongside Napoli's Gonzalo Higuain and Toulouse's Wissam Ben Yedder; the 66-year-old is keen to keep his options open.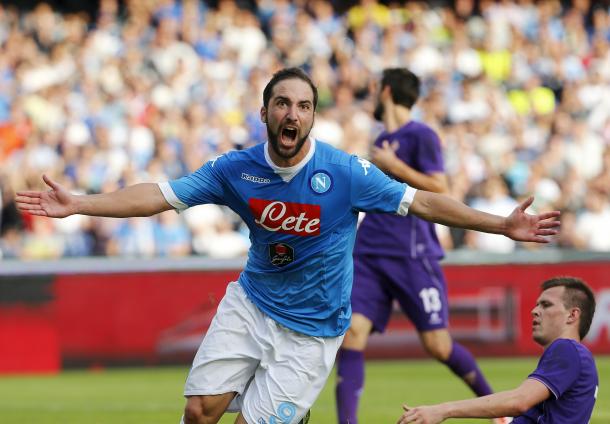 Arsenal must act fast in order to avoid another transfer window of disappointment
Lyon club President Jean-Michel Aulas is bullish about the prospect of keeping Lacazette at Stade des Lumieres. The striker played a pivotal role in helping his club to a respectable second-placed finish in Ligue 1 by scoring 21 league goals in the process.
But, his goals were not enough to surpass the efforts of run-away champions Paris Saint-Germain. The dominating capital club are also keeping tabs on the availability of Lacazette, after losing the services of mercurial Swede Zlatan Ibrahimovic to Manchester United at the end of his contract. It is understood that the Parisians have not made a formal bid for Lacazette as of yet.
With a price tag of €50 million, that may rise to €60 million once bonuses and clauses are activated, Lacazette will come at a cost, but Wenger must be prepared to spend big in order to secure his first Premier League title in what will soon be 13 years.
Wenger has already missed out on securing the signings of both Jamie Vardy and Michy Batshuayi this summer, and it is unlikely that he will meet Everton's lengthy demands of Romelu Lukaku.
With Higuain also attracting major interest from Juventus - who will be keen to flex their considerable financial muscles, if the sale of Paul Pogba goes through - Wenger must act fast and decisively, otherwise Arsenal fans may be subjected to that all too familiar sinking feeling once again this summer.