The MLS All-star team will feature no fewer than four former UEFA Champions League winners after the 26-man squad to face Arsenal in July was announced.
Former Chelsea striker Didier Drogba, former AC Milan midfielders Kaka and Andrea Pirlo and former Barcelona forward David Villa all head up the list of names ahead of the clash in San Jose on July 28.
Also in the squad are 2015 MLS MVP Sebastian Giovinco who won two Serie A titles whilst at Juventus and former Tottenham Hotspur and Fulham attacker Clint Dempsey, the latter one of coach Dom Kinnear's 13 picks.
The initial eleven picks were announced on July 9 by via a fan vote which heavily featured overseas talents including Montreal Impact's Drogba, Orlando City's Kaka and New York City FC's Pirlo and Villa.
The rest of the squad was selected by Kinnear and MLS Commissioner Don Garber.
The Gunners are yet to announce their final squad for the game with many key stars expected to sit out due to extended holidays after the European Championship.
France's finalists Olivier Giroud and Laurent Koscielny will not be returning to training until a week before Arsenal's opener against Liverpool, semi-finalists Mesut Özil and Aaron Ramsey who guided their respective nations Germany and Wales to the final four are also still on holiday until August.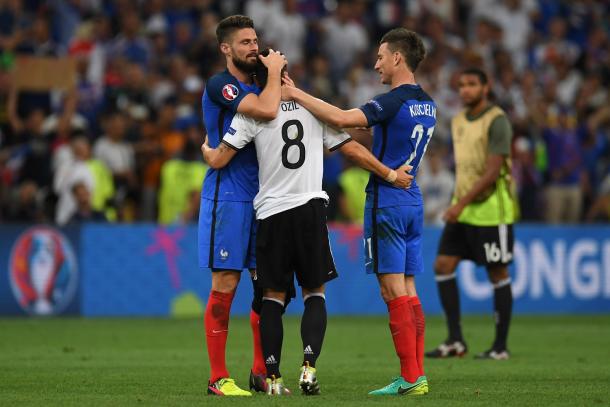 Chile's Copa America winner Alexis Sanchez is still recovering from a nasty ankle injury sustained in the final victory over Argentina and could miss the start of the season.
Avaya Stadium, home of the San Jose Earthquakes host the one-off fixture at the end of this month with the MLS All-Stars hoping to continue their run over European sides which has seen them win the last two meetings with Spurs and Bayern Munich.
Their last defeat to a European side was in 2013 when AS Roma defeated them 3-1 in Kansas City, they last lost to an English side in 2011 when then-reigning Premier League champions Manchester United dispatched them 4-0 with now-Arsenal striker Danny Welbeck amongst the scorers.