Thierry Henry has called on Arsenal manager Arsene Wenger to rethink the roles he uses Alexis Sanchez and Aaron Ramsey in.
Whilst the former Gunners striker recently left a coaching role at the club's Under-18 side, he believes that a change in tactics may get the best out of the duo.
Sanchez recently lifted the Copa America for the second year running and whilst the Chilean plays up front for the national team, Wenger often plays him out on the left.
"When I see Sanchez play for Chile, he is up front, free," Henry told The Sun. "Not on the left, not on the right. That might be something.
"If Alexis can be used in and around [Olivier] Giroud, instead of being wide, both of them will benefit from that."
Explosive first season. Second? Not so much...
The 27-year-old joined the London club from Barcelona in 2014, where he has played dominantly on the left – scoring 13 Premier League goals last campaign as Arsenal finished runners-up behind Leicester City.
Sanchez' poor performances last season has led to speculation that the forward could return to Italy, with Juventus interested.
By Ramsey's standards, he had a poor spell last season, where he scored just six goals in 40 appearances before his eye-catching displays in France with the Wales national team.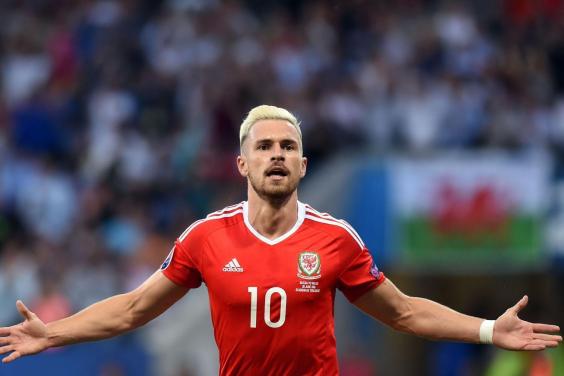 According to Henry, the Welshman "showed Arsene what he can do in midfield," but whilst the 25-year-old didn't have anyone to contend with on the international stage, Ramsey has Mesut Ozil and Santi Cazorla to compete with for a place in the midfield.
"Reading between the lines of what he says, he would prefer to be in the middle," added Henry. "He will do a job wherever the boss asks him to play."
His performances for Wales in the No.10 role gave him praise from many former players, including the former France international.
"Maybe he didn't score the goals that [Antoine] Griezmann did," added Henry. "But he assists, scores goals and he has energy.
"Hopefully that can be good for Arsenal if he can come home and play the same way."