Striker Olivier Giroud has no interest in leaving Arsenal this summer, and 'is keen to stay put', according to his agent.
The Frenchman has been heavily linked with a switch from North London to Napoli, as part of a money plus player deal for Argentine forward Gonzalo Higuian.
Going nowhere
But Giroud's agent Michael Manuello has followed up these rumors by telling TuttoMercatoWebb "everything I've read on Giroud is not true".
He continued to stress that his client is still and Arsenal player, and that "not even for a minute have we thought of another project".
Manuello has said that he does not know where the Napoli story came from, however this view differs from a statement he gave last week to Radio CRC, where talked about the possibility of Naples providing a wonderful lifestyle for Giroud, and how Napoli manager Maurizio Sarri's style of football 'would get the best out of a striker like him'.
Giroud joined the gunners during the summer transfer window of 2012 from Montpellier after winning Ligue 1 and finishing top goal scorer.
In recent seasons he has been seen as Arsenal's number one striker, meaning a lot of pressure has been put on his shoulders from fans and pundits.
Despite this pressure, he still managed to score 16 Premier League goals during the 2015/16 season, 24 in all competitions. He then went on to score three goals for France during Euro 2016.
Although Giroud will remain an Arsenal player according to his agent, there is no doubt a lot of gunners fans would like to see Higuian join the Frenchman in the squad.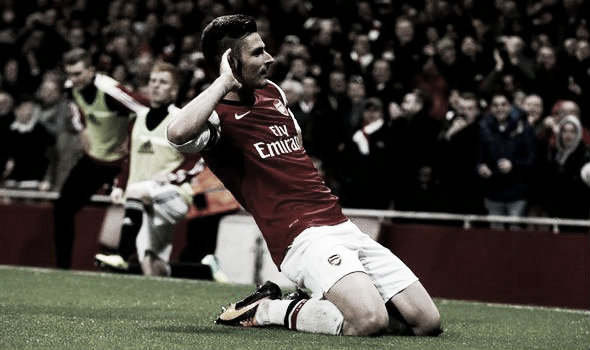 World class appeal
The 28-year-old is currently recovering after a stunning individual club season. The Argentine secured the Serie A golden boot, also known as the Capocannoniere, by becoming the first Italian league player since Gino Rossetti for Torino in 1929 to score 36 league goals in one season.
This is surely a huge factor in Napoli's price evaluation of the striker, which is reportedly around €80 million, along with the fact he is know as one of Europe's deadliest finishers.