Arsenal players will come up against stars such as David Villa and Didier Drogba when the Gunners travel to America for their pre-season tour, where they will play the MLS All-Stars.
Calum Chambers told Arsenal Player that he "relishes" playing against Drogba, who had a knack of scoring against Arsene Wenger's side during his Chelsea days.
"He is probably the play I'm looking forward to playing the most," said Chambers. "It will be a good test playing against a player with such experience.
"He just always scores important goals. The way he plays, obviously he is strong and is a big character. To match up with players like that is what you want to do and who you want to play against."
Chambers continued to say that to play against such a player will be a "great experience."
The England international praised the former Blues player who "has a great finish" and is "strong."
Arsenal defender will meet with David Villa once again
Teammate Nacho Monreal will come up against former Spain international Villa – who remains La Roja's record goalscorer.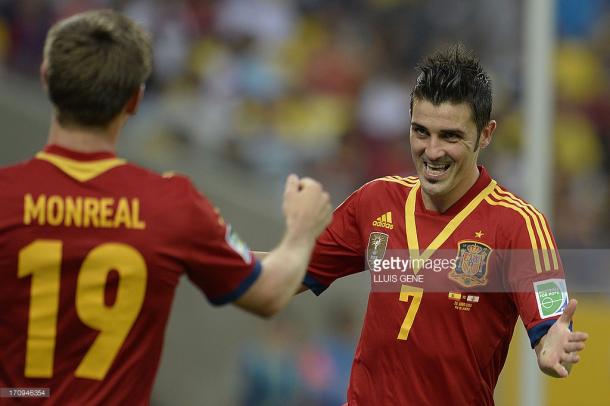 The former Valencia and Barcelona forward was prolific during his time in La Liga, before joining MLS side New York City FC.
Monreal praised the forward, who is "a truly great player."
The Spaniard is "ambitious" and wherever he plays, "he is always hungry for more.
"He is not content with what he has already achieved," added Monreal. "He wants to keep on improving and that's exactly what he has done.
"In Spain he proved himself to be one of our best players – one of the best in the world. In the USA now he carries on doing the same – giving 100 per cent and scoring many goals."
Monreal went on to say that Villa "is the star of the team" and "his ability to score goals from any situation is just stunning."