With just a little over three weeks to go until the new Premier League season is upon us, all eyes are being drawn to how the 20 teams in question will line up in order to start their new campaign as they wish to go on.
For some, the objective is simple - win or bust. But, as you trickle down the table, aims and daring wishes change, all the way down to the battle for survival.
One would expect that Arsene Wenger's Arsenal will not be faced with the ignominy of a dogfight at the wrong end of the standings, but stranger things have happened.
For Wenger and for Arsenal, the aim has to be a fourth Premier League title, after falling short for 12 years in a row. If the wily Frenchman is to avoid a 13th frustrating year in succession, what must he do to ensure competitiveness right from the off, and be suitably prepared to deal with Jurgen Klopp's steadily improving Liverpool side?
Who plays where?
With squad status and personnel still up in the air for the time being up and down the country, it is imperative that Wenger has a good, but not ultimate idea of his best eleven; even if he hasn't finished dabbling his hand in the ocean, so to speak, in regards to transfers.
With three signings made at the time of writing in an unnervingly quiet summer window, the 66-year-old may not chance his new acquisitions straight away, allowing players such as Granit Xhaka time to embed into the squad. Wenger must also be clear of his squad depth and have confidence in rotation without hampering the side's overall quality too much, in order to stop a collapse once again after the New Year when the heat is turned up to its most ferocious level and the tests come thick and fast.
Know the opposition
However, he must be short sighted for the time being, and focus on the threat Liverpool can offer. He knows Klopp very well, the two have had seven encounters with each other over the years, with the score at 3-2 to Wenger, with two draws for good measure. The enigmatic German's style of play in aggressive, his gegenpress tactic is the footballing equivalent of in-yer-face theatre and provides little time for in depth thought whilst on the ball. In order to combat the physical and mental test, Wenger has to take a long look at his player's strengths that can be utilised to subvert the system.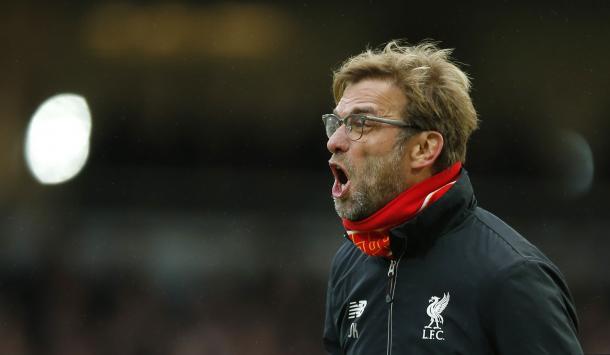 Mindsets
After a fluctuating season last time out, which started off with an uninspiring 2-0 defeat at the hands of Slaven Bilic's well oiled West Ham at the Emirates, Arsenal must start off this season in polar opposite fashion, showcasing their title credentials and ambitions. Although several opposing teams are in transition phases - see the arrivals of Antonio Conte, Pep Guardiola and Arsenal's sweetheart Jose Mourinho at Chelsea and Manchester's City and United respectively - they will be expected to put up a stronger fight this time around. Whereas teams such as Leicester and the Gunners' bitter north London rivals Tottenham will be keen to keep up their notable performances last time out. However, finishing above Mauricio Pochettino's tender team once again must not be made the sole aim. Wenger is notorious for his faith in his players, even if they are error prone - but must show ruthlessness when needed in order to rule the roost.
Taking a breather
The international stage has taken its toll on Arsenal in 2016. Alexis Sanchez is still recuperating from a nasty ankle injury sustained in Chile's Copa America Centenario triumph over Argentina at the back end of June. Team that with Laurent Koscielny, Olivier Giroud, Aaron Ramsey and Mesut Ozil's extended stay at UEFA EURO 2016 and Wenger has a selection headache. All four players on European national duties have been given until the start of next month off of training, and will not be ready in time for the first fixture. Sanchez' return date is nearing, but is still unknown as of yet - expect all of the recovering five back for the date with reigning champions Leicester City on 20 August.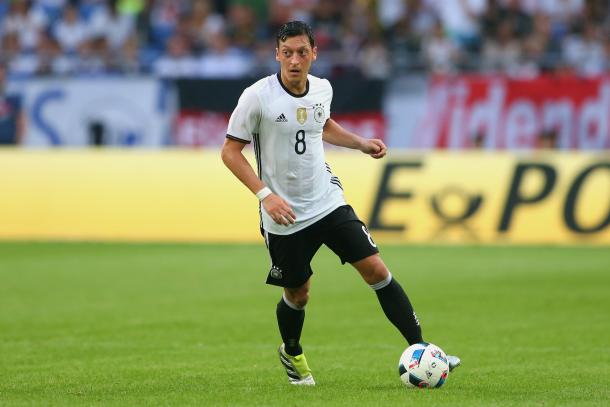 Flexibility
In recent years, Wenger's tactical naivety and stubbornness has hampered his charges for silverware, but he has shown on many an occasion that he can get it right - take the win over Manchester City at the Etihad in January 2015 for recent evidence - setting up in a stout defensive mentality that stymied the pertinent attacking threat that City had at their disposal.
Situation dependent, the Frenchman must show flexibility in his tactics in order to sufficiently deal with whatever cards the deck gives him. What he will be keen to address is the lack of discipline when behind and chasing a game - see the Monaco defeat at the Emirates two seasons ago that ultimately led Arsenal's Champions League exit being self contrived. Instead of holding on for a one goal deficit to overturn in the principality, Wenger's side pushed on for an equaliser, leaving Yannick Ferreira Carrasco the freedom of Drayton Park to bury the hatchet and give Arsenal a very steep mountain to climb, one they couldn't conquer.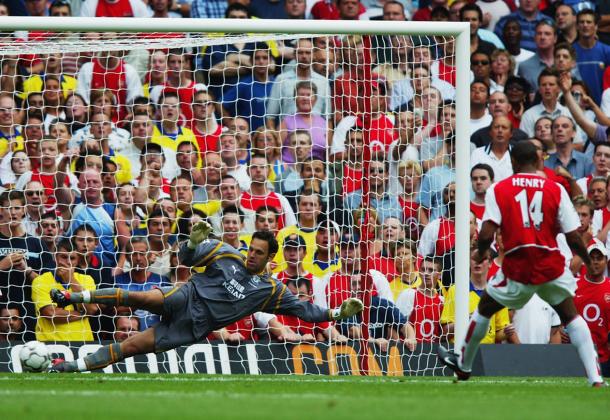 It's set to be a fascinating battle, and should be a fine early advert for the forthcoming Premier League season. Arsenal's opening day record in the Premier League era makes for relatively easy viewing; 13 wins out of a possible 23. However, they have failed to take all three points away from five of the last six opening fixtures, including a fortuitous 1-1 draw at Anfield in 2010.
At the other end of the spectrum, Liverpool's form trumps the Gunners, having won their last three consecutive opening weekend games for the first time since 2002 and have the third best points totals from the first game with 46, following Chelsea and Manchester United who top the charts.
But, Arsenal have only lost one of their last nine meetings with Liverpool in the league, a 2-0 defeat at the Emirates in August 2011.