After marking his return to the starting eleven with a stunning chipped goal against RC Lens on Friday, winger Alex Oxlade-Chamberlain has said that he has been practicing that type of finish.
The goal came after Serge Gnabry ran towards the French sides' defence, before finding the Ox with a through ball, which the Englishman delightfully lifted into the far corner from inside the box
Speaking to Arsenal player, he said that he tries to do that type of finish a lot, however "it doesn't always come off".
"Luckily Serge put it in the right spot for me to run on to", he continued: "It's nice to see it go in."
A welcomed return
This was the first sight of Oxlade-Chamberlain in an Arsenal shirt for gunners fans since he left the Emirates Stadium pitch due to injury during the Champions League Last sixteen tie against Barcelona in February.
Because of that injury, which affected his right knee and ankle, the 22-year-old also missed out on the chance to be included in England's Euro 2016 squad.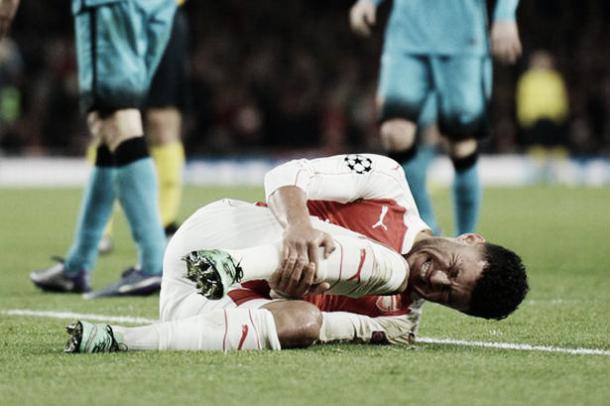 On his first game back, the Englishman spoke about how he "felt a little bit off the pace at time", but that "it was a good challenge for himself and also for all the players".
Big Season ahead
Since his move to North London from Southampton, Oxlade-Chamberlain has always been known as someone with huge potential, but hasn't quite lived up to it yet, as he has struggled to nail down a first eleven place consistently.
But now free of injury, and with a full pre-season ahead, hopefully he'll be able to become a mainstay and one of the first names Arsene Wenger puts on the team sheet.
If he is involved at the start of the season, he'll need to be on top form as the gunners face top teams in their first two games; Liverpool at home and champions Leicester City away.
The Ox said to Arsenal player that both of these teams "are definitely two teams who will rivals us", and that positive results against them "will stand us in good stead going forward".