It was a season of 'what could have been' for Arsenal. A familiar conclusion to a Premier League season in North London to be honest, as injuries came, points were lost and key players slumped under pressure; two of these players were Alexis Sanchez and Aaron Ramsey.
Injury took the spark out of their former playing styles and value to the team, as both were hit by hamstring related problems before the new year. It would be fair to say that their form massively dipped, as they were unable to provide the team with the level of play that is so commonly expected of them.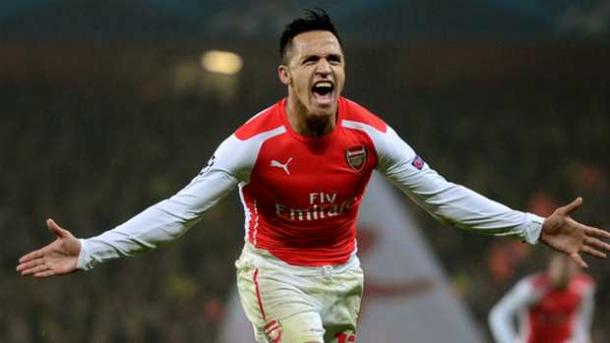 Spark missing from Alexis
Alexis played in the Copa America last summer for Chile and, in truth, was quite unlike himself for the whole season.
After a storming first campaign in red and white, Sanchez took a step back from the spotlight as Mesut Özil took over to pull the strings and 'carry' the team in some instances.
Back in September, Sanchez gave Arsenal fans a preview of what to expect of him in his second season at the club, as he claimed a stylish hat-trick at the home of the champions, Leicester City. He impressed again in October as he scored a massive two goals in Arsenal's fiery meeting with Manchester United, claiming man of the match also.
While the Chilean continued to impress, he lost his spark for goals as he began to look frustrated, drained and a shadow of himself during his debut campaign. In his first season at the club, Alexis scored 16 Premier League goals, claiming eight assists also, despite his dip in performance, this season was not a drastic statistical downfall, as he only scored three goals less and four assists less.
Sanchez predominantly played on the left flank last season, just as his did the season before, however, his role seemed more rigid and he lost his freedom to roam into more forward positions. A reason for this could be explained by the lack of creativity in deep midfield following the absence of Santi Cazorla due to injury.
Without Cazorla and Ramsey, the team was split into three; defence, midfield and attack. There was little flow from deep midfield to attack, and so play was stalled, resulting in the roles of Alexis and the accompanying winger to delve deeper down the pitch as the clogs of midfield were turning slower in an attacking frame of mind.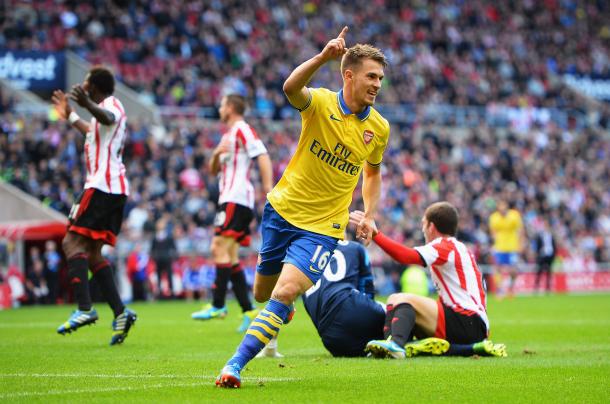 Ramsey searching for form of 2013/14
Things were similar further down the pitch in terms of Aaron Ramsey. Ramsey's highlight season came in 2013/14, as he was fully revitalised on a physical and mental level following his horrific injury back in 2010. Ramsey played as a number 10 that season, and despite being injured for the majority of the Premier league campaign, he managed to contribute to a massive 18 goals in just 12 appearances.
Since the arrival of Alexis Sanchez, and the creative dominance of Mesut Özil, Ramsey has been forced to drop back to a more defensive role in midfield, and sometimes on the right wing. Ramsey's spell on the wing came as Francis Coquelin emerged into the first team, with Özil, Cazorla and Coquelin controlling the three available central midfield spots.
The Welshman expressed his dissatisfaction at playing as a wide man, as it would not take a footballing analyst to conclude that Ramsey is not a winger.
Even in the CM/CDM role, Ramsey was eager to get forward which resultantly saw him out of position on many occasions, a huge impact on the team as his given position was so crucial to the team, especially when on the receiving end of a counter attack. Last season saw this also, while his attacking efforts were appreciated, his work in the deep role of midfield suffered as a result of his desire to influence the attack, losing the ball on many occasions and therefore haltering the efficiency of play.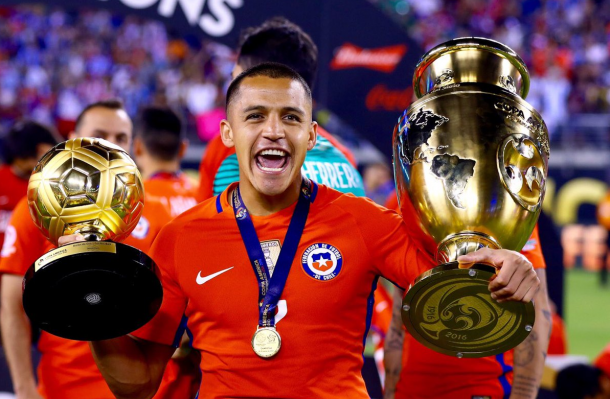 International success for the duo
While their seasons weren't notably disappointing, as Arsenal as a collective unit were disappointing, they failed to live up to their expectations, mainly because of their impressive past seasons at the club.
Following their work at Arsenal in 2016, the two went their separate ways in representing their national teams in their respective competitions. Alexis jetted west to America for the Copa America with Chile, Ramsey stayed in Europe, travelling to France for the European Championships with Wales.
Chile retained their Copa America title, and Alexis was crowned player of the tournament, Ramsey's Wales exited at the Semi-final's but Ramsey made the UEFA team of the tournament. It was no surprise that Ramsey's team of the tournament position came in the CAM role, rather than the deeper roles in midfield.
Alexis played for Chile as a striker, partnering Eduardo Vargas in a 3-5-2 system. After the success of their international activity, Arsenal legend, Thierry Henry pleaded for his former manager to reconsider the roles of Ramsey and Alexis ahead of the upcoming season.
Different approaches to play
That would be a headache for Arsene Wenger to have, as Arsenal have remained in the 4-2-3-1 position for many seasons now.
Looking back to the invincibles, when Arsenal played in a 4-4-2 with one out and out striker – Thierry Henry – and one creator but not a prolific goal scorer – Dennis Bergkamp – it could indeed work with Alexis partnering Giroud up front. Such partnership would not go unappreciated by Giroud also, as he performs at a higher level alongside a striker contrasting in style; take his partnership with the nimble presence of Antoine Griezemann at the Euros, for example.
The issue is less arguable in Ramsey's situation as it would be difficult to justify the possible movement of Mesut Özil from the CAM position following his remarkable Premier League season.
With reference back to the 4-4-2 potential, very few teams in the league opt for that formation due to the lack of balance between midfield and attack, with no supporting channels between the two to vary play. It's impossible to play without a recognised defensive midfielder nowadays, especially in the Premier league as midfields are quicker than ever at directing and turning over play.
This does negatively impact on Ramsey's hopes of being a number ten at Arsenal, as at this moment, changing Özil's game is not under question, following his absolute dominance in midfield last season.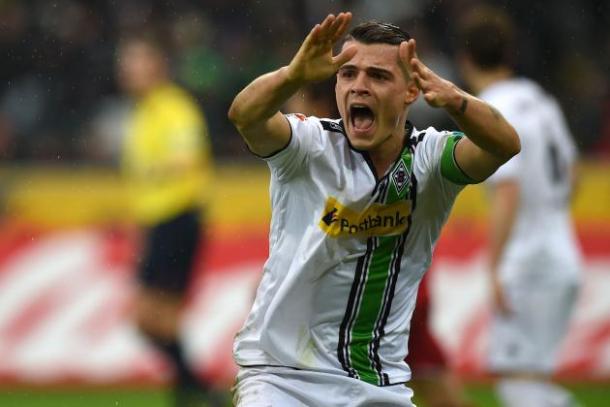 Demand for midfield spots is high
The signing of Granit Xhaka really applies pressure in deep midfield, as the list of players fighting to play in their preferred position heats up. At the moment, it would be difficult to distinguish the most likely of candidates to partner Xhaka, after Ramsey's tournament in France, it would be narrowly expected for him to have already assumed the role.
As stated, it's another headache for Wenger to have to endure as he attempts to begin to craft his team for next season, especially as fans and the media apply pressure to the Frenchman to recruit further players, especially in the strike role.
It will indeed be interesting to see just how Arsenal will line up on August 14th back in front of their home fans, it will be a huge indicator for the expectations of their season, as their opposition is Jurgen Klopp's Liverpool.