Since the beginning of the Premier League era in 1992, Arsenal Football Club have spent a total of £455 million during transfer periods.
Upon comparison with local rivals Chelsea, The Gunners expenditure is almost half of that at Stamford Bridge. Since Roman Abramovich purchased Chelsea in 2003 their spends have rocketed to £904m.
Arsenal's record signing is German playmaker Mesut Ozil, who arrived from Real Madrid in 2013 for £42.5m.
The purchase of the World Cup winner was deemed by pundits and fans as 'very out of character' for manager Arsene Wenger - who has bought only 26 players over the price of £10 million, prefering potential over proven quality.
Today, Arsenals chief executive Ivan Gazidis, has stated that the club "cannot" outspend their title rivals, which sadly comes as no surprise to Arsenal fans. It is same old, same old.
The North London side have already made one major signing in central defensive midfielder Granit Xhaka, from Borussia Monchengladbach for £35m.
Arsenal have recently been linked with moves for Lyon striker Alexandre Lacazette, and PFA's Player of the Year Riyad Mahrez.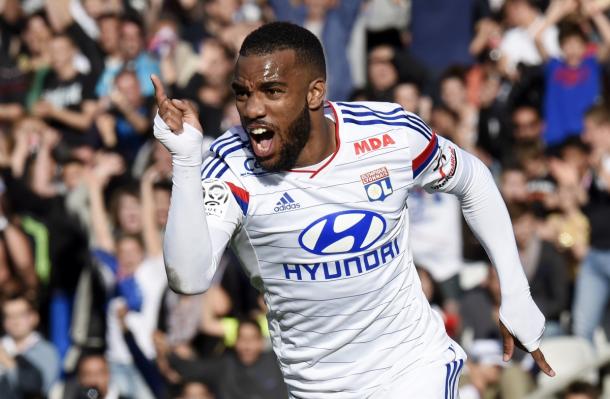 These two additions would not come cheap as Leicester City are wanting over £50m to part with their Algerian winger, and Lyon have already rejected a £29m offer for their French star.
Interestingly, Arsenal were the only club in Europe's top five leagues not to buy an outfield player during the summer transfer window last campaign.
Many an Arsenal fans remain confused by the boards lack of commitment to spend big, as it is reported the club possess close to £200m in cash reserves.
Is it right to always blame the manager?
Hearing title rivals Manchester United are happy to break the world transfer record of £85m, and that mid table teams like Crystal Palace are willing to spend £30m on a striker is beyond frustrating.
Year after year Arsenal fall short of clinching their first Premier League title since 2004, and this is the reason why.
There comes a point in every season where certain supporters rally in a campaign to remove Wenger as the club's manager, but is it really the 66-year-olds fault?
Gazidis added: "The constraints within the Premier League are less and less about pure finances. More relatively important become things like how well you identify players, how well you develop players, what kind of sports science you have, your analytics, your psychology."
Leicester proved Gazidis' point last season, but the events that unfolded are a rarity.
Constantly Wenger is criticised for being stuck in the past, but it is in fact the board which refuse to move with the times.
Football is now and will be for the most part about money. Without it very little can be achieved.