With 18 days to go until the Premier League season commences, many of the teams in the top tier of English football are abroad, topping up their fitness and gaining some game time against rare opposition. Arsenal are one of these teams, who are currently in America ahead of their friendly match against the MLS All-Stars on Friday.
Injury scare bullies Arsenal into searching for a new centre-back
There has already been some negativity surrounding the Arsenal camp, as it was confirmed earlier in the week that Per Mertesacker sustained an injury in Arsenal's previous game against RC Lens.
It was bad news for the German centre-back, as the club confirmed that he will be spending a lengthy spell out of the spotlight as he recovers from his injury. In a press conference ahead of Friday's game, Arsene Wenger spoke about the injury to Mertesacker.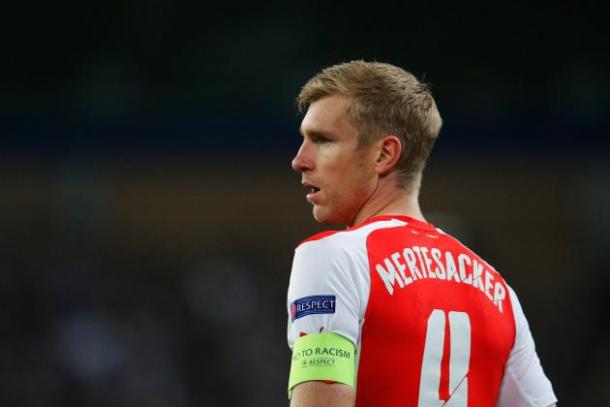 "We found out the next day that it was much more serious than expected. He had surgery yesterday in Germany. It all went well." Wenger was quick to cut off any questions regarding the length of his time out, claiming that he did not know how long Arsenal would be without Mertesacker. "I know you will ask me for how long he will be out. I don't know that, it's some months, but I don't know exactly how long he will be out for."
With Arsenal already low on numbers in their squad, Wenger reassured Arsenal fans that there will be great focus on the club to bring in an experienced centre-back in the absence of Mertesacker.
"We have to look for an option to get a bit more experience." Despite already having centre-back options such as Calum Chambers, and newly signed Rob Holding, Wenger confirmed that experience will be targeted this window.
"With Per being out, we are a bit short on the experience front and we are looking to bring somebody in." Arsenal have been linked with fellow German centre-back, Shkodran Mustafi.
Wenger comments on Alexandre Lacazette interest
Sticking to the topic of the transfer window, Wenger responded to Olympique Lyonnais' public confirmation of Arsenal's bid for Alexandre Lacazette – a bid in which they rejected.
Wenger was clearly not impressed with Lyon's decision to place their transfer activity on twitter. "Lyon is responsible for their own statements. On the transfer front, I think the best option is always to keep as secret as possible."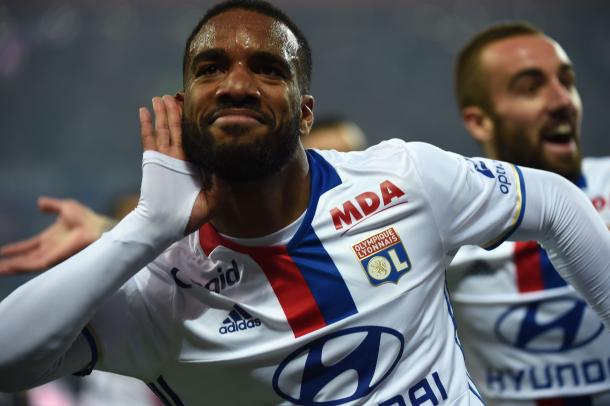 New faces expected to feature in Friday's game
To conclude, Wenger's attention returned to the game on Friday, in which he was asked about some players that could feature. New signing Granit Xhaka, who signed for £35m from Borussia Monchengladbach last month is expected to feature in the game, Wenger confirmed. "He will play a part in the game. He is a bit short fitness-wise, because he just came back last week."
Xhaka's meeting with his new teammates was delayed as he took a break away from the game following his input in Switzerland's European Championships campaign.
Wenger finally gave judgment on Arsenal youth player, Gedion Zelalem, regarding him as 'a player with top quality'. Zelalem recently returned from his loan spell in Glasgow, as he spent the season with Rangers.
Like Xhaka, the Arsenal manager confirmed that the young American midfielder will feature in Friday's game, saying he will 'certainly play a part of the game as well.'
The gunners will play visitors to a selected team of MLS All-Stars in what will be an interesting test for Arsenal, as well as a fine indicator to the direction and development of football as we know it, in America.