In past years, Arsenal have been become renowned as one the Premier League's most injury-affected sides in recent memory.
The Gunners' title challenges have risen and fallen in the face of such dire injury crisis; During the 2009/10 season in just the one case, both talismen of Robin van Persie and Cesc Fabregas were ruled out for key and substantial periods of the campaign, arguably robbing Arsene Wenger's men of a realistic shot at the league crown.
Injuries are part-and-parcel of modern football you right? Yes. However the club's progression over the last ten years has been stinted on many an occasion - most critically individually.
Theo Walcott, Alex Oxlade-Chamberlain, Olivier Giroud, Santi Cazorla and Aaron Ramsey have all suffered injury malaise. In fact, at one time or another, almost every single member of the Arsenal squad have been ruled out for lengthy periods.
With the latest injury to Per Mertesacker the tables of fortune may not have favoured the German world champion, but for his club however, it may yet prove to be the turning point of their season, before it has even begun.
Gunners face daunting opening weeks
For Wenger, the opening weeks of the 2016/17 campaign are laced with difficulty. Not least in fixture list. With trips to champions Leicester City and newly-promoted Hull City, aswell as entertaining Liverpool and Chelsea at home - before September is even out - the absences of key men will see more than a few early trials for The Gunners.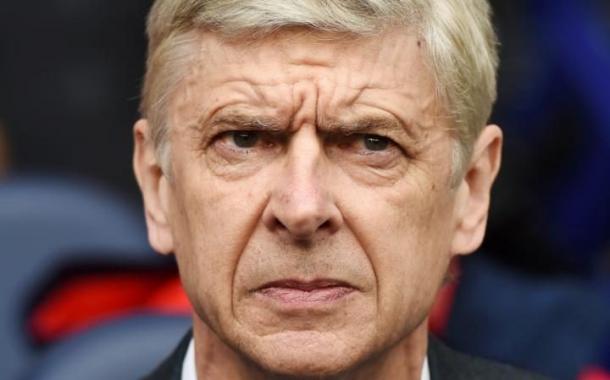 Alexis Sanchez, Mesut Özil, Olivier Giroud, Laurent Koscielny; (and now Mertesacker) a quartet of first-teamers who have been given time off in the wake of their international exploits, leave many a headache in the Islington area. Particularly defensively.
With The Reds on the horizon for the season curtain-raiser, there remains the distinct possibility of a central defensive duo of Calum Chambers and Gabriel in the heart of defence. With Jürgen Klopp set to unleash his new attacking duo of Sadio Mane and Georginio Wijnaldum on The Emirates Stadium come August 14, the mere thought sets about a moderate perspiration amongst the Arsenal fanbase.
Wenger must act to replace German
If bringing in a tailor-made centre-back inside of 17 days is implausible, a rapidly sought stands firmly to benefit Arsenal in the long-run. If this is to be Wenger's final season in charge, the Frenchman's wishes could disintegrate once more as has become so painfully real for the Gunners' faithful.
In many eyes, Mertesacker's days as a first-team option are dwindling, So the injury could bring about an early changing of the guard. Which makes Wenger's next move so vital.
Thus far it has been a summer of consternation for Arsenal in the striking department, with Jamie Vardy's rejection, frustration so far with Alexandre Lacazette, Álvaro Morata and Mauro Icardi and Gonzalo Higuaín for the second time evading capture, his move to Juventus becoming the third most expensive transfer in history.
That had been the priority. Even with Mertesacker, the defence was a lingering issue, but now that has become glaringly clear. Arsenal's Chilean and Germanic maestros can take you to heights, but currently Wenger simply does not have a defensive stronghold to win the English top flight.
Gunners linked with Mustafi
Since news broke about the big German, the transfer wires have been flooded with options for the Gunners. A.S. Roma's Greek defender Kostas Manolas was another name that slipped from Wenger's clutches last summer, but now with a £38m asking price from Giallorossi, a move for the 25 year-old seems far-fetched.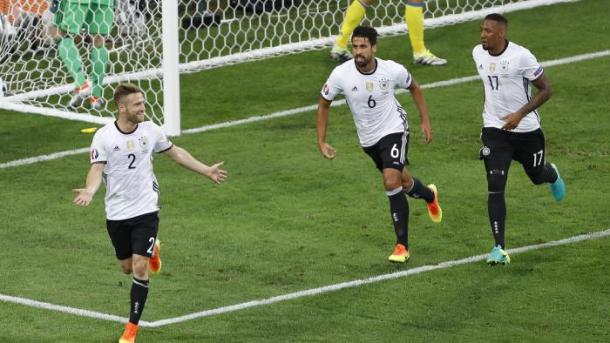 The most commonly linked has been Shkodran Mustafi. The German, who scored during Euro 2016 against Ukraine has made huge leaps during his two seasons with Valencia C.F.
The Los Ché man has history himself with Arsenal, when he was named on Everton's bench in January 2010 during his short-lived spell with The Toffees, failing to make a league appearance.
Like his predecessor at the Mestalla, Jérémy Mathieu - who Mustafi was brought in to replace from Sampdoria - there were concerns that the Frenchman lacked the defensive abilities to become a top defender. Mathieu's level of maturity has gained vastly and is now a regular fixture in the F.C. Barcelona starting XI.
Mustafi has reached a similar level of change. Having played 61 times for the Spaniards and as documented, has goal-scoring tendencies. Arsenal have lacked composure in the defensive third of late and the even the presence of Koscielny cannot steady the rocky waves thrown up by the hot-blooded Gabriel or the aforementioned Mertesacker.
Replacements a must for the future
After five seasons in North London and at 31 years of age, Per Mertesacker's time in England could be winding down. After it was rumoured the captain's armband was headed his way, Arsene Wenger clearly feels a loyalty to the German in the face of better judgement.
The opportunity now comes thusly; A chance to bring new blood into the club, for his compatriot who whilst questions marks hang over him would be chalk and cheese when it comes to mobility on the pitch - an element that has left Gunner's fans with nightmares.
A move for Mustafi makes logical sense. Valencia are seeking a £21m fee which whilst a gamble, represents value in the hugely inflated market of 2016.
As the window approaches August's final month a move is also imperative. The biggest fear of any Arsenal fan lies in their defence. Whilst having solid full-backs, Wenger now has the perfect opportunity to reinvigorate his flagging back-line and to remedy a rather hap-hazard situation.
Where have we heard that before?