Ahead of Arsenal's vital season opener against Liverpool on Sunday, Arsene Wenger expressed his buoyancy ahead of the new campaign, praising his side's stability going into a Premier League season that is set to be the most competitive battle in the last few years.
Speaking in his first pre-match conference of the season, the Frenchman said "I think we have stability, we finished second last season and we have all the desire to improve as a team and so we know that we have to jump forward and continue to improve."
No news on Mustafi
Wenger also hailed the Gunners' excellent pre-season campaign as "encouraging", that was rounded off by a superb victory over Pep Guardiola's Manchester City team; however the fixture in Norway did come at a price for Arsenal - with defender Gabriel rupturing ankle ligaments that will rule him out for nigh on two months of the new season. However, the Brazilian's untimely injury was not as serious as Wenger first feared.
The Arsenal manager however refused to speak about the potential of seeing Valencia's Shkodran Mustafi through the gates of London Colney before the summer window closes in a little over three weeks, quipping "No, I cannot tell you! As soon as we do something, we will inform you" before extending "In 48 hours, we play a very important game and to do well, the transfers will not help us because we have to deal with the squad we have available."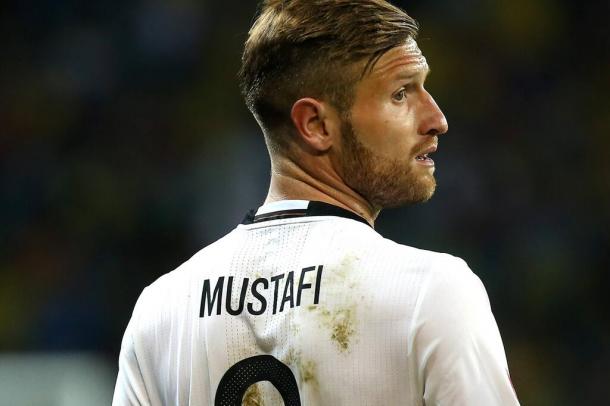 Wenger also put his faith in new signing Rob Holding to do well if he is shoehorned into the squad at the earliest opportunity, saying that "[He has] played [in the centre of defence] in the Championship, and that is a good experience" and he feels the former Bolton man is well equipped to deal with the higher level posed by the Premier League attacking threats.
Fortunately for Wenger, Holding and the man who is set to partner him in the centre - Calum Chambers - Daniel Sturrridge could miss out for Liverpool with a recurrence of his troublesome hip injury that halted his campaign at various points last time out. The swift Englishman has three goals in eleven appearances against the Gunners over the course of his career, but may not be able to improve that ratio. The responsibility of leading the line may fall on the shoulders of the equally physical Divock Origi, given Christian Benteke's ominous looking future at Anfield, after Jurgen Klopp announced his intention to siphon the Belgian out the door along with the devilish and flamboyant Mario Balotelli.
Wenger on Klopp rivalry
Wenger was also queried about his thoughts on the effervescent German, who impressed in his first part season with Liverpool.
"He's a quality manager and I think we'll see more of them this season. You cannot dismiss Liverpool, like anybody else. We have about eight, nine teams that you can pretend that they have a chance to win it."
Yet, Wenger bemoaned the luck of the fixture computer, admitting that he'd rather have five or six games under the belt before facing any main rival.
"I believe that it's not necessarily what we wanted and what Liverpool wanted" before conceding "It's the same problem for most teams."
The Merseyside outfit also dipped into their pockets for Sadio Mane in the summer, shelling out £35 million for the Senegalese international from Southampton. Although, as noted earlier, Wenger was not keen on discussing transfer dealings in the run up to the encounter, he did share his views on the heavily inflated prices that is a consequence of the success and popularity of the Premier League; in the wake of both John Stones and Paul Pogba's mega-money moves earlier this week.
Inflated transfer fees were "not that difficult to anticipate"
"I think it's harder than ever to convince people that you can buy players - good players - at a reasonable price. We knew that would happen, it was not that difficult to anticipate and of course it was difficult to imagine five or ten years ago that it would go to that level."
But, the 66-year old was adamant that the high spending Manchester City and United have not stolen a march on his squad. "You focus on your squad, on your quality and you try to strengthen where you can. We accept that on a longer distance, money has a huge influence on the table. Sometimes, on the shorter period, not so much. I'm sure that we can compete with them. We've shown that last Sunday."
And although it means another reunion with old sparring partner Jose Mourinho, Wenger is relishing the new rivalries that can be sparked this year, given the strength in managers being higher than ever up and down England's elite division. "It will be interesting. But at the end of the day, the quality on the pitch will be the most important thing. We know what we have to do, we have to skip one more place." Although, he admitted that that will be easier said than done.
Wilshere, Walcott and Oxlade-Chamberlain have "point to prove"
Harking back to another lacklustre and stop-start season for the English trio of Jack Wilshere, Alex Oxlade-Chamberlain and Theo Walcott, Wenger laid down a gauntlet, saying that they face a massive campaign, but not just at club level.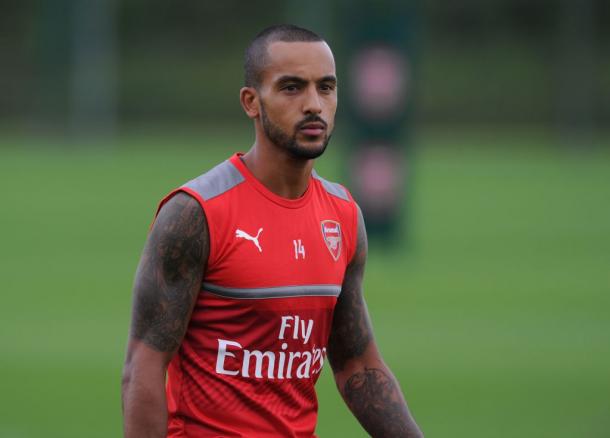 "There's a new possibility for them as well because there is a new coach in the English national team. But especially what is the most important thing is that they do well for their club.
They have, all three, a point to prove of course; for different reasons. Most of the time it is down to the fact that they were injured and today you cannot be in doubt, you have to be consistently at the top."
On Mesut Ozil and Alexis Sanchez
Finally, Wenger failed to shed clear light on the situation regarding star men Mesut Ozil and Alexis Sanchez' contract renewal negotiations, stating that there is "no urgency" and will be down outside the the transfer window, reminding the present journalists that the pair still have two years left on their contract. Wenger also reassured Arsenal fans, expressing his optimism in getting the deal done.
"There's no reason for Arsenal fans to be concerned. I think [that they will sign]."