AFC Bournemouth's recently published financial accounts reveal that the club was hit with a £7.6m fine earlier this season for failing to comply with Financial Fair Play rules.
The Cherries recorded a £38.3m loss as they won promotion to the Premier League last season, and the Football League found the club guilty of breaching Financial Fair Play limits. The rules state that SkyBet Championship clubs can make a maximum loss of £6m - which Bournemouth exceeded by almost £33m.
The Football League did not originally confirm the exact size of the fine, but the publication of the club's financial accounts has now revealed that the penalty amounts to £7.6m.
Staff wages and stadium work meant losses exceeded FFP limit
The loss from the promotion campaign was up from £10.3m from the previous season. This was largely because of a vast increase in staff wages, which rose to £30.4m – more than double the club's turnover of £12.9m.
The development of the Vitality Stadium also came at a cost of £4.6m, according to the financial accounts. This work allowed the ground to meet Premier League specification upon promotion.
The director notes written within the published financial accounts stated: "The directors continue to maintain close control over expenditure and have implemented effective policies and procedures to ensure the club is run efficiently and effectively."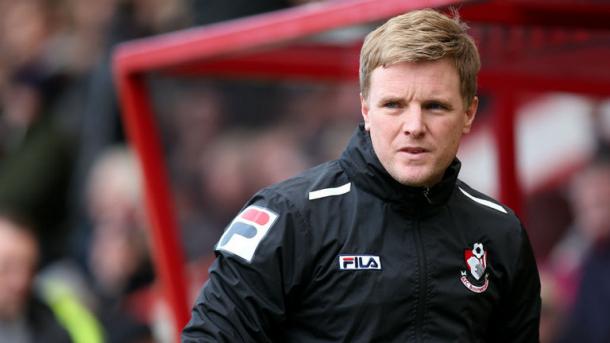 Promotion was relied on and Howe became first Bournemouth boss to reach top-flight
It seems Bournemouth were heavily reliant on Eddie Howe's side gaining promotion to the Premier League for the first-ever time in the club's history. Current Championship sides Bolton Wanderers, Fulham and Nottingham Forest were hit with transfer embargos for failing to comply with similar rules and the same punishment could have headed towards the Cherries had they not won the Championship in May 2015.
Howe's side's maiden Premier League season has been majorly successful. Although the Cherries are not yet mathematically safe, they find themselves in 15th place and results this season include victories at Chelsea and West Ham United, as well as a home win over English giants Manchester United.