Chelsea midfielder John Obi Mikel has praised interim manager Guus Hiddink for allowing Chelsea players freedom and introducing a feel good factor at the club.
The 28-year-old Nigerian midfielder has enjoyed a very good spell under Hiddink thus far, guiding the Blues to 11 straight unbeaten games after Jose Mourinho's dismissal.
Mikel, who replaced Nemanja Matic in the team, was at fault with PSG's opener, turning his back on Zlatan Ibrahimovic's free-kick which he deflected past Thibaut Courtois.
However, he scored the crucial away goal that Chelsea needed ahead of the second leg at Stamford Bridge.
A man in form, thanks to Hiddink
Speaking to the Telegraph, Mikel admitted Hiddink had "come in again and settled things", leaving the players "feel free to play" and have "responsibility" to thrive on.
He complimented his "very relaxed way", which Mikel believes is "what players need". As a result, Chelsea are "picking up results in the league" and certainly in the tie.
Mikel explained that the Blues had been through "difficult period", though he was quick to praise Hiddink for coming in and having "settled the ship".
He called for time to be given to Hiddink, as it was his first game in the competition and believes Chelsea are "still very much alive".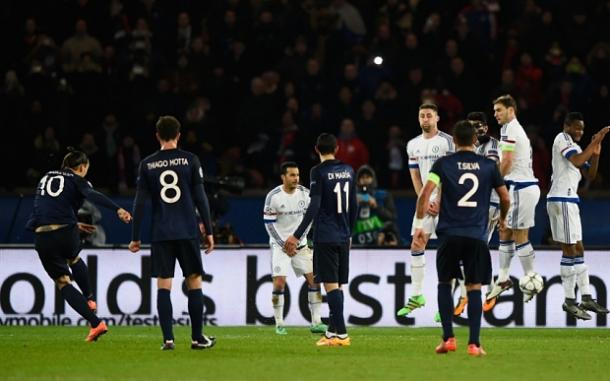 Mikel felt the need to attone for his mistake
After committing the foul that led to Zlatan Ibrahimovic's opener, which unfortunately deflected off Mikel, the midfielder admitted he felt he had to make up for the mistake that gifted PSG the first goal.
Mikel called the second leg "massive", and hopes that his away goal will be "decisive".
The Nigerian international called for his team-mates to "believe [they] can do it", and also back what they are currently doing with Hiddink.