Chelsea skipper John Terry is set for a return to first-team action after recovering from a hamstring injury he suffered against Newcastle.
During Chelsea's 5-1 win over Newcastle, Terry became tangled up with Aleksandar Mitrovic and tweaked his hamstring, forcing him to come off early.
The 35-year old has been cautious with the injury and missed the Champions League first leg with PSG before also missing out on Chelsea's win over Manchester City in the FA Cup over the weekend.
Terry's return will be welcomed by the players and fans alike as they get the heart of their defnce back in time for the last stretch of the season. Chelsea will need all hands on deck to salvage something from this season and Terry's return to action will be a major boost for the London club.
With Kurt Zouma out for the remainder of the season, Chelsea face a shortage of options in defence but Gary Cahill and Branislav Ivanovic filled in admirably during the captain's absence. Hiddink now has another option in central defence with Terry fit again, leaving him with a few decisions to make.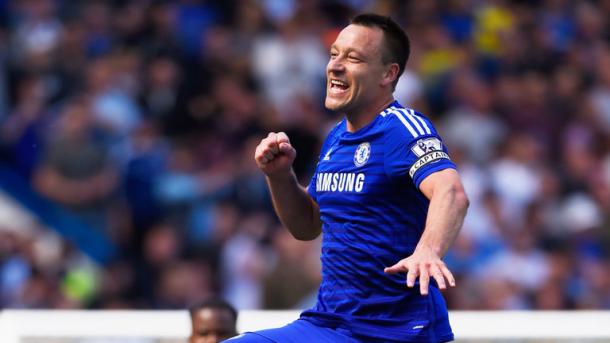 Desperate for silverware
There's no doubt Terry will want to end his Chelsea career, after not having been offered a new deal by the club, with some silverware and the club still have a chance at both the FA Cup and Champions League. Chelsea will attempt to turn what's left of this season into a positive and move up the league table while fighting for the two remaining trophies.
Chelsea face a 2-1 deficit against PSG in the latter competition but Terry's inclusion for the second leg will be a huge boost for their chances while they have been drawn away to Everton in the FA Cup.
It's not known yet whether John Terry will immediately start against Southampton this weekend.