Ezequiel Lavezzi was a name thrown around the rumour mill throughout the January transfer window this year, especially when it came to Chelsea.
However he chose to join Hebei China Fortune instead, following the path of former Chelsea midfielder, Ramires in heading to the quickly developing league.
Lavezzi has since announced to the local media that he had the opportunity to sign for the defending Premier League champions, putting truth to all the rumours that Chelsea were interested in signing him, though they were not the only major club that failed to land the Argentinean.
Both Manchester United and Inter Milan were attempting to buy the ex-PSG forward, but both also fell short to Lavezzi's new club.
Different challenge
Lavezzi, who is now earning a reported £11.65 million per season with Hebei, rejected all three clubs to begin a new adventure that he himself admits is likely to bring an end to his international career with Argentina.
The popular forward claims the reasons for joining the club are based upon the "many challenges" he is set to face and the fact he is "fascinated" with the Chinese culture.
He is now fully focused on "the project to develop this club", but didn't pretend that the money wasn't a factor stating that the "financial aspect" was one reason for the move.
Even with the growth of the league and the money that clubs are prepared to spend on major European footballers, the move still came as a surprise to most football fans.
Losing a player of such talent to a league that is only just starting to build real hype was disappointing, but it will now be even more frustrating to fans of the three clubs who attempted to sign him.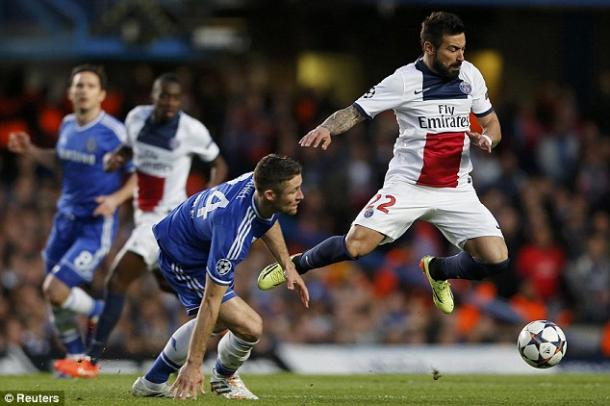 Missed opportunity
For Chelsea it will be seen as a huge missed opportunity, but also as an indicator that the teams involved in the Chinese Super League are willing to spend big to sign players.
That means that they may have to work even hard during the summer as there will be even more competition for players.
Fortunately for the Blues, Diego Costa has found his shooting boots again and is back to his best form which is helping Guus Hiddink's side work their way up the league table.
But there is currently little competition for him and, even worse, no real replacement should the injury prone striker have to miss some game time; that is a role that Lavezzi certainly could have filled.