Chelsea loanee, Danilo Pantic suggests he wants his loan contract to be canceled after a dry spell at Dutch affiliate club, Vitesse.
He is yet to start a game this season in the Eredivisie, coming on from the bench a total of nine times.
The Serbian midfielder is seen as one of the biggest talents to come from the nation, mainly for his amazing ball control and dribbling.
However, that still hasn't convinced manager Peter Bosz to consider playing Pantic as a starter.
"I want to come back to Chelsea, just to train," he told newspaper, Blic.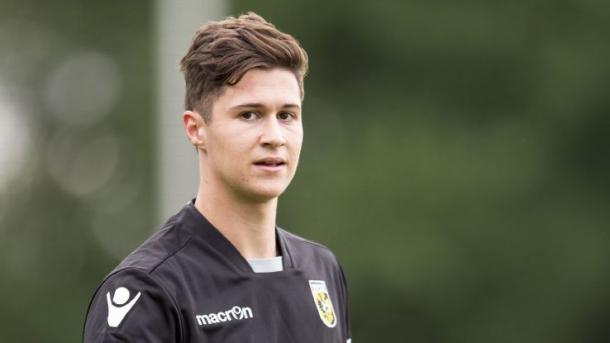 Problems for all the youngsters?
The 19-year-old attacking midfielder isn't the only player in Vitesse that is loaned from Chelsea.
Nathan, Dominic Solanke, Lewis Baker and Izzy Brown are also on temporary deals at the Dutch side, but they are getting more playing time more than Pantic.
This has frustrated him; he feels there is no reason for Bosz to overlook him. Even with the others seeing more game time than him, the youngster feels something is wrong.
He said, "There are five of us here at Vitesse from Chelsea and none of us are playing. That means something is wrong."
Not only did Pantic suggest there is a problem with the loanees, but Serbs in general.
"Maybe in Vitesse they don't like us Serbs: Nemanja Matic did not get a chance here either and Uros Djurdjevic played 22 matches in a year and a half," the youngster added.
Seemingly set to return
Pantic's frustration is understandable, as an exciting prospect, who wants to develop as quick as possible so he could be in Chelsea's future plans.
It seems as though he is going to terminate his loan contract with Vitesse and come back to Chelsea before the end of the season.