Although the Blues nearly completed the comeback, Paris Saint-Germain held their ground and spoiled the hopes of Chelsea reaching the next round of the UEFA Champions League for the second straight year.
Interim manager Guus Hiddink put out a rather attacking lineup as the Brazilian youngster Kenedy started at left-back. The home side also featured Cesc Fabregas, Willian, and Eden Hazard.
Diego Costa and Pedro returned to the starting eleven after missing the Stoke City draw due to respective injuries.
PSG put out a very strong line up, with the likes of Zlatan Ibrahimovic, Angel Di Maria, ex-Chelsea man David Luiz, and his fellow Brazilian teammate Thiago Silva all starting.
However; the Parisian side were missing their star midfielder Marco Verratti, who was out due to injury, and also didn't have Serge Aurier, who is serving a suspension due to his controversially critical comments about his manager and team.
Rabiot puts Chelsea in a deeper hole
Sixteen minutes in, PSG took the lead via a goal from French midfielder Adrien Rabiot, courtesy of an inch-perfect cross from star man Ibrahimovic. This was Rabiot's second Champions League goal this season, and his third goal in all competitions. However, Chelsea still only needed to score twice to send the game into extra time.
A glimpse of hope for Chelsea quickly shut out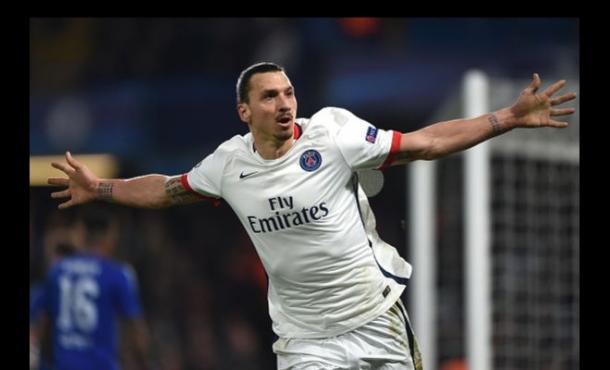 Chelsea did not back down, and eleven minutes later Diego Costa equalised to restore their hopes. Suddenly, all that Chelsea needed was one more goal to take the game into extra time.
But PSG had other ideas. An Ibrahimovic volley in the 60th minute sent the visiting fans into a frenzy. With the score 2-1 to the away side, it meant Chelsea had to score three goals - which they failed to do.
There would be no miracle comeback for Chelsea, as PSG dominated the rest of the game and now see themselves in the quarter finals of the competition.
What's next for Chelsea?
The hopes of achieving Champions League football next year are now very slim. Due to the Blues' horrific first half of the season, the top four is all but gone.
However, the hope of at least making the Europa League isn't too far-fetched. Chelsea still remain in the FA Cup, and face Everton away this upcoming Saturday. PSG will now wait to see who they will face in the quarterfinals, with the draw being on March 18.