As the final whistle blew at Goodison Park on Saturday so did the final chance for Chelsea to win any silver wear, confirming what most fans dreaded, a season of disappointment and frustration. There will be no happy ending for Guus Hiddink, who certainly has rescued the club, but he doesn't want his side to think that the season is over now as there is still work to be done.
Play For Pride
For the Chelsea squad who won the Premier League last season, facing a trophy less campaign must be a tough pill to swallow. But Hiddink believes that his squad must play with "responsibility and pride" now as they look to see the season out. There is still plenty for the Blues to play for in the league, after such a poor first half of the season.
The Chelsea manager is adamant that his club have an, "obligation" to play with pride and it is a message he is going to, "emphasis" to his players. The Dutchman has had another brilliant spell at the London club, and even without a trophy to parade at the end of it, he has still worked wonders in rescuing the club before it fell off the tracks.
Fatigue Was A Factor
However even though Hiddink is happy to push his side to a strong finish, making sure they don't give up on the season, he feels the same feeling as everyone else at being knocked out of both the Champions League and the F.A. Cup in the space of two days.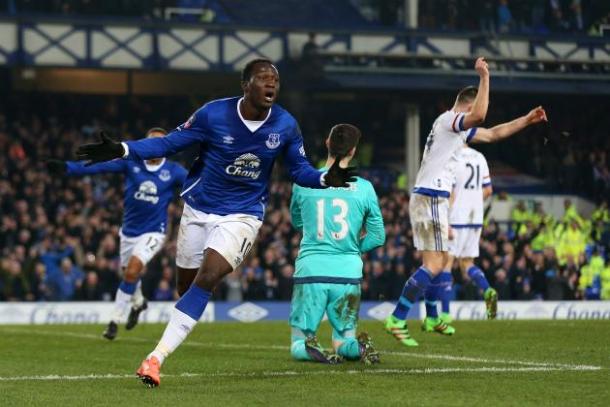 But it is the space of two days that he believes played a major factor in the defeat to Everton and he doesn't think that people can,"underestimate" playing such a game just days after the defeat to PSG.
Hiddink doesn't want to use it as an excuse but he certainly feels strongly that fatigue played factor in the final 15 minutes when Chelsea conceded both the goals that sunk them, but "television is demanding" and that can sometimes be against "the players health."