Chelsea FC interim manager Guus Hiddink has conceded his side's top four ambitions ahead of Saturday's clash with high-flying West Ham United.
Out of reach
Hiddink has worked wonders on a side that were just outside the relegation zone in December when he took temporary charge for a second time after the departure of Jose Mourinho.
The Dutchman has managed to get the Blues up to tenth but with 11 points separating them and fourth-placed Manchester City and with defeats to Paris Saint-Germain and Everton closing avenues to European football next season, the Blues are facing the real possibility of no Champions League football for the first time in 14 years.
But speaking to the press ahead of Saturday's match, Hiddink has said that it will allow to give him opportunities to young players.
He said that it is "difficult" to get the club to where they were dreaming of finishing when he arrived in December saying fourth place is "impossible."
He continued saying that "other circumstances" such as the imminent international break will see "younger players" get "more chances."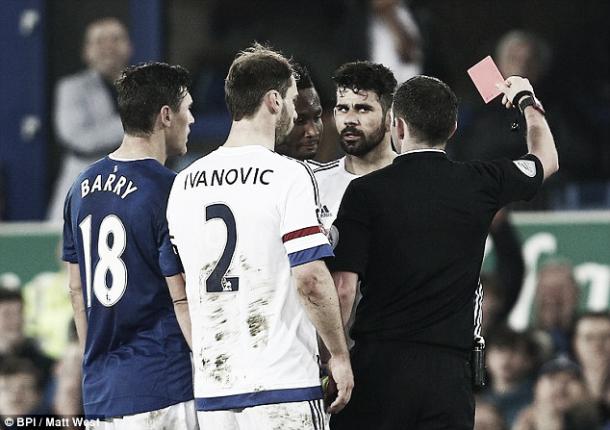 Stern warning
Saturday's clash with Slaven Bilic's side already proved a tough task but was made much more difficult with the absence of star striker Diego Costa.
The Spaniard was dismissed last week in the defeat at Goodinson Park for two bookable offences and has subsequently been charged by the FA for proper misconduct which could see his two-match ban increase.
However Hiddink has insisted that he has spoken to the striker about his behaviour on the pitch.
He said that Costa is "not happy" as he "desperately likes to play" and said that they have spoken to him "many times" about him "playing on the edge" and his "reactions."
Chelsea will host West Ham United at Stamford Bridge on Saturday, March 19 with kick-off 3pm BST.