Chelsea interim manager Guus Hiddink has said he hoped that the Blues would have more victories after their 2-2 draw with West Ham United.
Held by hammers
Chelsea were lucky to claim a point on Saturday afternoon against Slaven Bilic's side who took the lead on two separate occasions through Manuel Lanzini and Andy Carroll respectively, but two goals from Cesc Fabregas at the end of each half saw them share the spoils.
The draw still means that Chelsea are still unbeaten since Hiddink's return to Stamford Bridge back in December after Jose Mourinho's departure, but the Dutchman has amassed eight draws in the 13 matches that he has taken charge of.
Hiddink told Sky Sports that the club had a "difficult time" up until December and have reacted "very well" since his first match on Boxing Day, but was critical as he said that been unbeaten is "okay" but insisted they have had "too many draws" for a club of their standard.
He added that he would have liked "more victories" but still he insisted that the side have "reacted since December."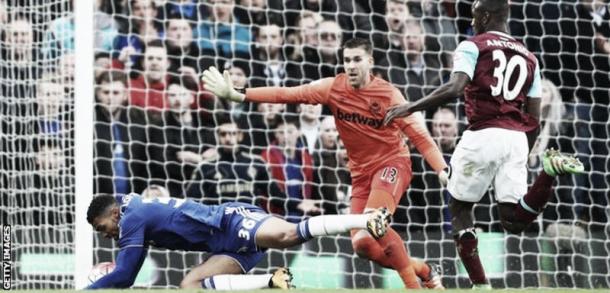 Controversial call
They gained their draw in controversial circumstances as it seemed the foul on Ruben Loftus-Cheek by Michail Antonio deemed to be just outside the area but Hiddink insisted that justice was served correctly.
Hiddink said that the "real fair judgment" can only be done with a camera "very straight on the line" and believes he had a "very different view" from the technical area.
He continued saying that he thought Loftus-Cheek was "through and about to score" and even if the youngster was outside the area, Hiddink believes that you have to give the "benefit of the doubt" to the "attacking team".
Chelsea will take on Aston Villa at Villa Park on Saturday, April 2 with kick-off at 2pm BST.