Chelsea FC youngster Kenedy has said that he is adapting to his new role in interim manager Guus Hiddink's side.
Grabbing the chance
The 20-year-old was brought in by former Blues manager Jose Mourinho last summer after impressing with Brazilian side Fluminese and impressed during the club's pre-season tour of the USA.
The arrival of Hiddink is where the Brazilian has begun to shine as he has emerging as a first-team regular down the left-hand side either as a winger or when he has been placed as full-back.
He has impressed scoring in his second premier league start in the 2-1 win over Norwich with his strike 39 seconds been the fastest in the competition this season and the youngster believes he is adapting to life in the Premier League
He said to Chelseafc.com that while in Brazil he played on "both sides" so it isn't "too hard" for him to be played on the left and "go on the outside" rather than "coming inside"
He continued saying that "playing different roles" is one of the "important learning steps" and that playing those positions is the best way to "learn about those roles" and "add new bits" to his game.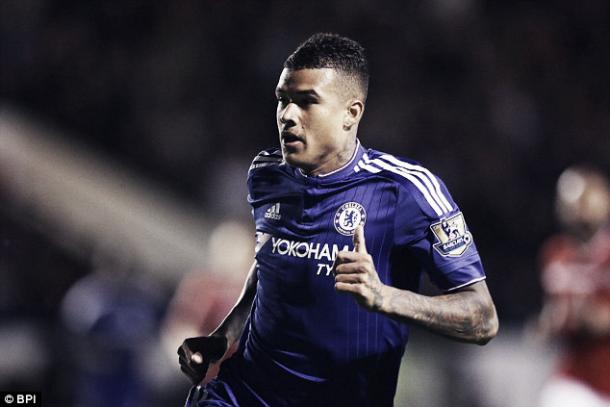 Under the weather
The Brazilian maybe getting use to life on the pitch in England but the weather is one thing that Kenedy is finding difficult is the weather.
He said that he was "trying to adapt" to the weather in the country as it "very cold" compared to his home nation of Brazil and having been used to it been "very hot" all his life which he admitted is "taking a bit of time".
He continued saying that it was "one of those things" and said that "a lot of players" come to the county from hot countries and have adapted and is positive that he will be "no different".
Chelsea FC will visit Aston Villa at Villa Park on Saturday, April 2 with kick-off at 2pm BST.