Newly-appointed Nigeria captain John Obi Mikel has hinted that former-Chelsea boss Jose Mourinho didn't believe in him anymore, before he was relieved of his position at Stamford Bridge.
Mikel helps turn form around
Under Jose Mourinho, Chelsea were struggling mightily for form and were just one point above the relegation zone. Mikel did not feature much in the first half of the campaign but since the switch in bosses, he's seen his playing time skyrocket.
Mikel has enjoyed success under the interim guidance of Guus Hiddink and has seen his good form rewarded with the captaincy on international duty. Despite turning his season around, the Nigerian midfielder revealed that he thinks Hiddink trusts him more now than Mourinho did.
Mikel told Goal.com, "I think confidence is everything, if a manager doesn't believe in you, trust me there's no way you can succeed."
He went on to praise current boss Guus Hiddink, saying, "Hiddink came in, he spoke to me, gave me confidence."
He added, "Now I have played 20 games and we're in the best position all season - where we haven't been all season."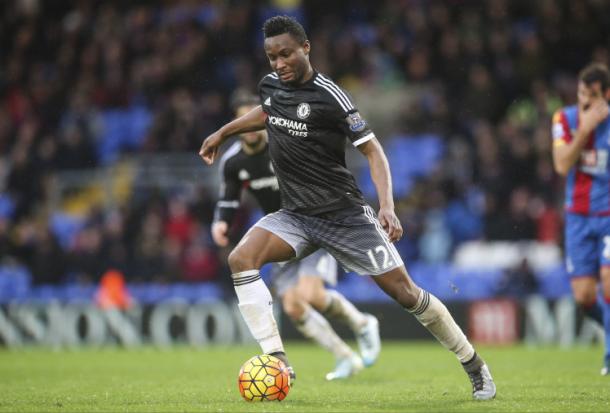 Mikel's comments match Emenalo statement
The comments don't specifically mention Mourinho's lack of belief but they hint at Mikel losing confidence this season and his lack of playing time could indicate so. Chelsea's technical director Michael Emenalo said there was "palpable discord" between Mourinho and the players and in hindsight, Mikel's recent remarks do make a lot more sense.
Mikel, who has been at Chelsea for the better side of ten years now, is enjoying a solid run of games and despite the club's dreadful campaign, he has found confidence and form under the new management.
Chelsea are in tenth and have nothing to gain out of this season so it's a chance for Mikel to continue his form to impress the hierarchy and the future manager.