Antonio Conte, who recently signed a three-year contract with Chelsea to become their manager following the European Championship, is currently on trial due to alleged match fixing in 2011.
The head prosecutor, Roberto di Martino, has called for Conte to serve a six-month suspended prison sentence and pay a fine of £6,000 if he is found guilty of not reporting a fix in Siena's 1-0 loss to AlbinoLeffe in May 2011. The 46-year-old, who was manager of Siena at the time, has steadfastly claimed innocence from the beginning. Chelsea have refused to comment on the investigation but are quietly giving their support to their future manager.
Allegations
Conte has been accused of failing to report two cases of match fixing during the 2010-2011 season, during which he was manager of Serie B side Siena. The first was a 2-2 draw at Novara of which Conte has already been cleared. The second, the 1-0 defeat against AlbinoLeffe, is currently being investigated.
The Scommessopoli scandal that this is involved in is convoluted and complex. The criminal trial, consisting of many games and 104 defendants, was opened in February. The incoming Chelsea boss, however, did not attend the hearings, opting instead to exercise his right to a fast-track trial in order to get the whole ordeal out of the way before the Euros begin this summer.
The prosecution largely draws on a confession from former Siena player Filippo Carobbio, who claims that Conte had knowledge of an agreement that the match between Siena, who were assured promotion to Italy's top flight, and AlbinoLeffe, who were facing relegation, would end in a draw. In actuality, the game ended with a victory for AlbinoLeffe.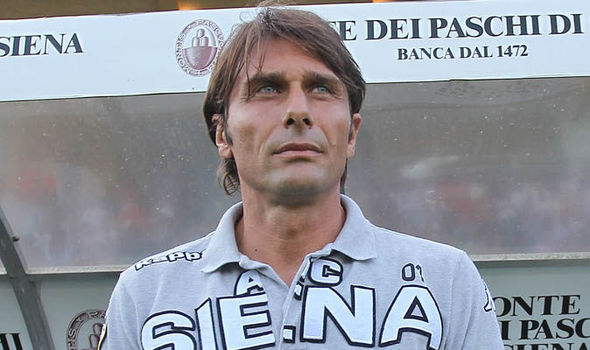 Even though Conte denied the allegations, he was advised to plea bargain. His attempts to do so were met with a 10-month ban during his 2012-2013 season at Juventus. Although the ban was later reduced to four months, the Italian manager still missed Juventus' Champions League victory over Chelsea that November.
The court will continue to listen to evidence through hearings and will have their verdict by mid-May. If Conte is found guilty, he will almost certainly appeal as he has always maintained his innocence in this matter. Even so, if he is found guilty, it will reflect poorly on his managerial career.
His legal team's comments
Conte's lawyer, Leonardo Cammarata, is aware of his client's staunch stance on his innocence in the case and has expressed confidence that he will be cleared of any charges.
"He is very tired of it," Cammarata told Sportsmail. "It has been a nightmare, completely crazy. We are convinced he is innocent and asked for this trial to be fast-tracked because we did not want a long and boring trial which would turn into a TV show at a time when he wants to concentrate on his football."

Of the prosecutor's suggested punishment, he said, "It's no surprise. We're preparing to refute the prosecution's story. They're alleging omission, where it's required that the coach prevents the event taking place, whereas before they were alleging active participation. We're prepared to refute this in fact and law. We're confident of our arguments."