Antonio Conte's decision to agree to become Chelsea's new first team head coach after to Italy's Euro 2016 campaign was deemed "shameful" and "disgusting", according to 1986 FIFA World Cup winning captain and Argentina legend Diego Maradona.
Earlier this month, the Blues confirmed that the Italian will succeed interim manager Guus Hiddink at the conclusion of Euro 2016 on a three-year contract. The 46-year-old cited his desire to get back into club coaching after two years in charge of Italy, and a spell of three years at Italian giant Juventus.
Fiery Diego
Following the most disappointing season of the Roman Abramovich era, in which the defending champions were unable to finish at the top five, the introduction of Antonio Conte next season might be viewed by fans as a breath of fresh air to rebuild the club back to their glory day. However, ithas been criticised in many quarters in Italy by those who fear it could harm the Azzurri's chances of success in the tournament in France, a competition they haven't won since 1968.
And the notoriously outspoken Diego Maradona has now added fire to the flames, accusing Conte of disrespecting his current role by agreeing to take a new position before the tournament that could define his legacy as Italy boss.
"This story about Conte is shameful," Maradona told Italian TV station Piuenne. He added, "He's the coach of the Italian national team, which carries incredible prestige in the world, and it's disgusting that he's gone and signed a contract with Chelsea.''
The dimintive Argentine continued his statements by saying that, "It's making so many coaches have to do nothing for a year and go without a club because there's always the same old coaches moving around."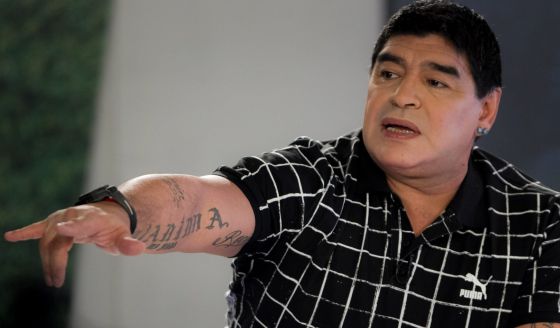 Getting ready for the future
Shortly after his appointment was confirmed, Conte visited Cobham to introduce himself to the squad and reportedly held one-on-one talks with a number of senior players.
This was in a bid to assess their levels of commitment and future to the club, as he formulates his plans for next season; some of which has been reported by the media as an overhall of new players arriving and coming out of the door.