It has been reported that Brazilian side Corinthians expect striker Alexandre Pato to stay at Chelsea next season.
Keen admirer
The Brazilian was brought in by current interim manager Guus Hiddink in the January transfer window but lack of fitness didn't make his debut until the 4-0 defeat of Aston Villa at the beginning of the month in which he scored a penalty.
He has one appearance since in the following game against Swansea City but hasn't appeared since.
Despite the lack of game time Sky Sports have reported that incoming manager is Antonio Conte is a fan and would want to keep the 26-year-old at Stamford Bridge.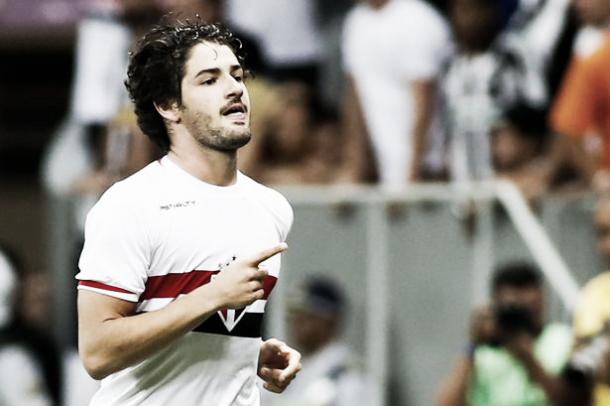 With open arms
The Brazilian club seem happy with the situation either way and last week club president Roberto de Andrade said the club would welcome back to the Arena Corinthians if Chelsea decide against making the deal permanent in the summer.
Andrade said that Pato "still has a contract" with the club that "has to be honoured" which meant "nothing has changed" in that particular situation.
He continued saying that Chelsea "don't want him anymore" and "don't pay for his transfer" then he will "move back to Corinthians" and that he will be used in their side.
Job at hand
Pato and the Blues focus will turn to Monday night when they have the opportunity to hand Leicester City the title depending on their result with Manchester United the previous day when they face Tottenham Hotspur.
The players will not need firing up for what is typically a bitter London derby but Hiddink reiterated that his side will give their all against Mauricio Pochettino's side.
He said that his will "play for the win" with Hiddink saying they want to "fulfill our obligations" for this game and the "upcoming games".
Chelsea FC will host Tottenham Hotspur at Stamford Bridge on Monday, May 2 with kick-off at 8pm BST.