Stamford Bridge, which now seats 41,663 people, is set to become a 60,000 capacity stadium. But where will Chelsea play their home matches when the stadium is under construction?
Finding a temporary home
Rumors ciruclated around a potential move to Twickenham, but the one that has persisted has been Chelsea calling Wembley Stadium home.
Dyke talked with Sky Sports about the possibilities of Chelsea (and also Tottenham) moving in for three seasons. Tottenham, however, would only be in for one.
He said, "They have got really exciting plans for that stadium. They're going to demolish the whole thing and build a whole new stadium on the existing site."
Dyke added, "If they came, that would mean coming for three years." The chairmain believes it would "benefit all parties" as well as allowing "money to be pumped" into the FA.
He conclude, "We get some income out of it and that money we could use to support grassroots football, particularly to build more all-weather pitches."
The FA could use this as an opportunity to use the income from Chelsea and Tottenham using Wembley and turn it into improving the game, starting form the lowest levels.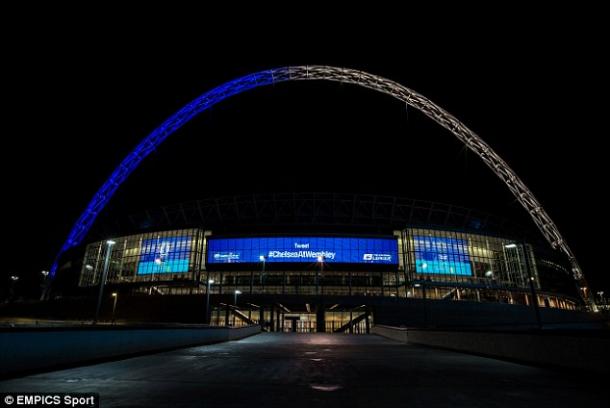 Rivals sharing a stadium
Playing at Wembley seems like an ideal destination, as it is the most iconic stadium in all of England. However, it will come at a cost for the Blues as city rivals Tottenham Hotspur plan on playing at Wembley for the 2017-2018 season.
According to the Mirror, Tottenham have discussed the possibility of both them and Chelsea playing at Wembley with the FA, but have not talked directly with Chelsea.
Wembley or not, Chelsea will need a home for at least three seasons. The historic Stamford Bridge will enter a new phase in its 139-year-old life, and fans have built up excitement as their club is growing.