Chelsea will travel to the Stadium of Light and will be the team that provides Sunderland with their incredibly difficult task of trying to escape the drop zone.
Despite Guus Hiddink's men coming into this game on good form - having battled back from 2-0 down against Tottenham to draw with their London rivals and end their title chase - Sunderland will be desperate to get the win here and mount their climb up the table.
Although Chelsea have had some impressive performances as of late, this season has been nothing short of a disaster for them. They are staring at a record that no team wants, coming to the end of the season, the champions may be about to set the record for the worst title defence in Premier League history.
Currently that record sits with Manchester United and Blackburn Rovers, who each finished in seventh after winning the trophy. Chelsea are currently in ninth and could only finish in seventh if they win all three of their remaining games, and even then it would be out of their hands.
Team news
Starting off with the team news, Hiddink can welcome back his number one choice in net; Thibaut Courtois. The Belgian has been suspended since his red card against Manchester City and he himself has been subjected to transfer rumours, but it appears that in coming manager Antonio Conte will be able to rely on having Courtois next season.
The only omissions from both squads are Loic Remy, Kurt Zouma and Billy Jones. Each player suffering from long-term injury issues.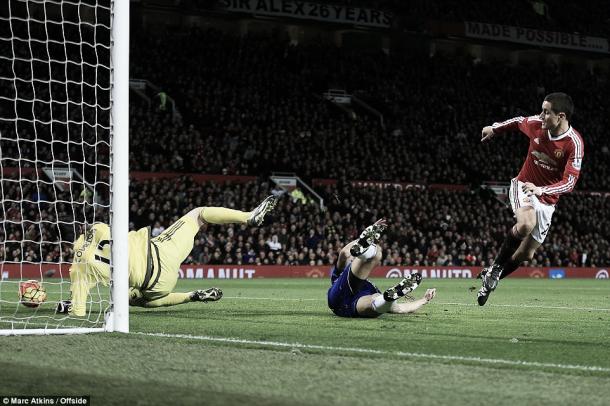 There will be goals
Chelsea's last five matches have brought no less than 17 goals, including two games where the Blues have scored four goals themselves.
The Premier League champions have scored 55 goals this season and will likely continue to score more against Sunderland.
Sam Allardyce's men have not been as prolific recently as their opponents, as the Black Cats have only scored six goals in their last five games, 11 less than Chelsea. However the last five Premier League matches between these two sides have resulted in 18 goals, including a 4-3 thriller in 2013.
Chelsea decides
Hiddink's men find themselves in an interesting predicament. The Blues do not have anything to play for this season, bound to a mid-table finish. However they have ended Tottenham's hopes of winning the title already this week, being the side who brought an end to another side's season.
They are now the team that can bring a similar end to Sunderland's season. Although the North-Eastern side are nowhere near the title, they are fighting hard to stay in the league. If Chelsea can beat Sunderland in this match it does not send Sunderland down but it may mean that will have to win their last two games.
Even though the champions do not have anything to fight for this season, they are still a team that has a major say in the outcomes of this season. This was shown when Eden Hazard scored the equaliser against Tottenham on Monday, making sure that the title was decided in Stamford Bridge for two years in a row.