Chelsea will travel to Anfield, a fixture that in recent history has been a welcome trip.
A match that usually portrays the talent of both sides as two top four or potential champions face off. However, this year, Chelsea's trip to Liverpool is a glorified mid-table game, as the eighth and ninth place teams play each other. Liverpool are still hoping to get a Europa League spot, and Chelsea left playing for pride.
It seems surreal to see two clubs as big as these not near the top of the league. Despite that this game still promises to be a spectacle and - although Chelsea are not fighting for league positions - the two teams always have good matches and have developed a heated rivalry.
Team news
Chelsea captain John Terry will miss this game and is also set to miss the rest of the season due to his red card in the game against Sunderland. The defender may well have played his last game for the club he has spent his entire career at as his contract is set to expire in the summer.
It remains to be seen if Chelsea will extend Terry's deal but the option is still there.
The Blues will still be without Loic Remy and Kurt Zouma as the two Frenchman are suffering from long-term injuries.
Liverpool boss Jürgen Klopp is set to rotate his squad again after a number of players were rested for the 2-0 victory of Watford at the weekend.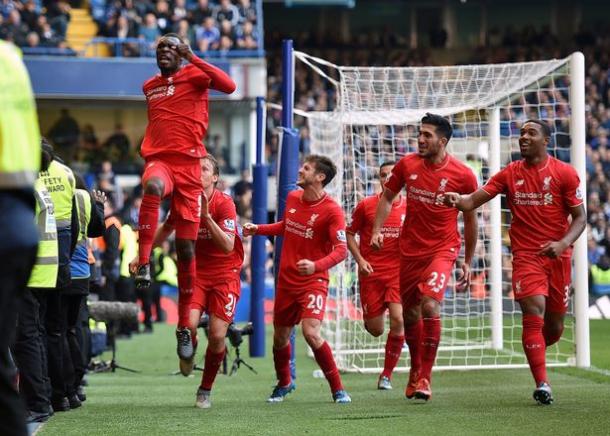 Premier League era rivalry
Liverpool Football Club is a name and a brand that is etched into the fabric of world footballing history. In recent times, however, the club itself has not been able to replicate the strong success it enjoyed in the past; famously never winning the title in the Premier League era.
Chelsea are quite the opposite, the London club certainly have had brief periods of success in the past. But their greatest moments have certainly come under Roman Abramovich in the Premier League era, winning multiple titles and even the Champions League.
This has led to an interesting rivalry between the two sides. Two different clubs with two different success stories battling is an interesting match. With the added cliché aspect of 'North - South' thrown into the mix makes this game heated with the fans, and certainly heated on the pitch.
Chelsea's dominance
Despite already losing to Liverpool this season, just one disappointing result in a disastrous title defence, Guus Hiddink's side have been dominant in this fixture in recent times.
Up until the match earlier this campaign, Chelsea had an eight-game unbeaten streak against Liverpool; four draws and four victories.
Being a tight affair usually, during that streak neither side scored more than two goals in one match. This may have suited Chelsea more, being a more defensive side with structure compared to the more free flowing attacking style of Liverpool.
Chelsea will be wanting to avenge their loss from earlier in the campaign and get back to winning ways against one of their footballing rivals.