It has been announced that Chelsea FC will end their kit partnership with giants Adidas six years earlier than anticipated at the end of the 2016/17 season.
New ventures
It is believed that the Stamford Bridge outfit made moves to end their partnership with the German kit manufactures having worked with them since 2006.
Despite been only three years into a new deal they have decided that they could receive more than the £30m they receive from Adidas and are willing to pay the £40m termination fee.
It is a small fee compared to that of the £75m a year that Manchester United currently receive and the Blues are confident they can receive a more lucrative offer with a deal with Nike reportedly in the works.
An Adidas spokesperson told Sky Sports that the decision was in line with their "strategic business plan" to "sponsor fewer teams in the coming years" and will continue to partner the club until "June 30th 2017" and "look forward to the 2016/17 season together".
They continued saying that the manufacturers would like to "expressly thank Chelsea Football Club" for their "always professional and successful collaboration"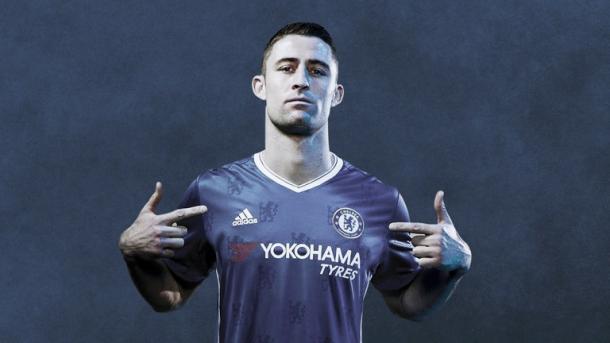 Causing controversy
The Blues will wear their new kit for the first time on Sunday when they host Premier League champions Leicester City in the final game of the season.
However the new shirt hasn't come without it's controversy since it was unveiled last week with many complaining about the price with an authentic shirt costing upwards of £90 without a number or name.
Eden Hazard and Ruben Loftus-Cheek launched the kit at the club's training ground last Wednesday and praised the design of the new shirt.
Hazard said that "blue is the colour" and was hopeful that the side can "win some games" in the new shirt.
Loftus-Cheek added that he liked the "little lions over the shirt" and when the side come back for the 2016/17 campaign he is hopeful that the side can "win a lot of games".
Chelsea will host champions Leicester City at Stamford Bridge on Sunday May 15, with kick-off at 3pm BST.