Nathan Ake was named Watford's Young Player of the Year on Wednesday night after enjoying a solid campaign, gaining his first full season of first team experience.
Ake was one of Watford's more consistent performers as they survived their first season back in the Premier League, finishing a respectable 13th in the league table.
The 21-year old appeared in 28 games in all competitions whilst on loan at Watford, including 20 starts in the Premier League. Ake's name has been floating around for years now and after finally getting a taste of consistent first team football at the highest level, he delivered some impressive performances over the course of the campaign.
He did manage to score his first senior goal, in a 3-0 win over Liverpool, and also received his first senior red card against Tottenham. It was a season full of learning for Ake and it all paid off in the end as he was presented with his award at the club's End of Season Awards evening.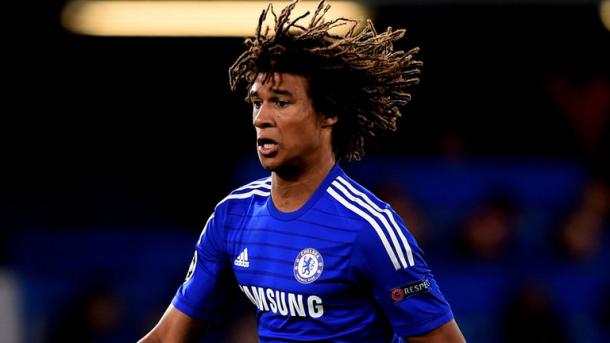 Promising showing
With a goal to his name and a plethora of good performances for Watford, there is no reason that Ake won't be involved in Chelsea's first team plans next season. With a lack of options at full back and new manager, Antonio Conte, coming in, Ake has a good chance at pushing his way into contention for a first team place.
The Dutchman joined Chelsea in 2010, at the age of 15, and has made 12 appearances for the club including his debut as a 17-year old in 2012. He's since won the Young Player of the Year at Chelsea and now at Watford.
Ake signed a new five year deal with the Blues last season and is well on his way to establishing his first team career after a great debut campaign in the Premier League.