Chelsea and Belgium goalkeeper Thibaut Courtois has said he plans on staying at Chelsea next season, despite rumours linking the star with a transfer away from Stamford Bridge.
Courtois missed a large portion of last season through injury and suspension. The 24-year old was sidelined for three months with a knee injury and was sent off twice during Chelsea's disappointing campaign, limiting him to just 23 appearances in the league.
A dreadful season off the back of a title win created plenty of rumours of Courtois possibly leaving to join Real Madrid, but the Belgian confirmed that he plans on staying "if nothing strange happens."
The Belgian shot-stopper spoke to Spanish radio station Onda Cero: "It has been a difficult season...my level was lower than the season before. Finishing 10th is not good for Chelsea."
He explained that the Blues will "have a new coach" but that he remains on a "three-year contract" which he will continue to see out as long as "nothing strange happens."
Blues 'keeper keen to stay put at the Bridge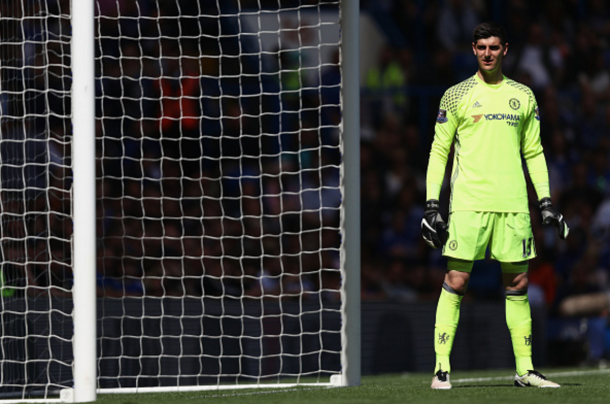 He went on to say he hopes to "have a better year, and be champions" as Chelsea aim to bounce back to their 2014/15 form and win the Premier League again.
With no Champions League football next season, Chelsea will be hoping to challenge for the title in their first season under incoming boss Antonio Conte and if that is to happen, Thibaut Courtois will be expected to return to his form as one of the world's best goalkeepers.
The news of Courtois planning on staying will be a huge boost for the club as they look to retain the big names this summer, as well as bringing in new players, under the new manager.
Courtois will be in action this summer at the European Championships with Belgium, alongside Chelsea's Eden Hazard, and will be hoping to rediscover his form before the new campaign begins in August.
(Quotes via FourFourTwo.com)