After a season of impressive performances in the Bundesliga and the UEFA Champions League, Danish central-defender Andreas Christensen won the Player of the Year award at Borussia Mönchengladbach.
The award is voted on by the supporters and finished ahead of Granit Xhaka, who earned a £30m move to Arsenal.
Sent to Germany
On July 10, 2015, Christensen was loaned out to the German club Mönchengladbach to gain experience at a high level of competition. With question marks surrounding the player's ability, he certainly silenced any doubters and established himself as an elite defender.
With 31 appearances in the Bundesliga and five in the Champions League, the youngster scored three goals and - more impressively - received one yellow card and no red cards. He also hails the third best tackling success rate in the league at 66.49%. The two better were Mats Hummels and Sebastian Langkamp.
On top of impressive Bundesliga performances, he was able to get experience at the highest stage for clubs. Although they finished last in a group containing Manchester City, Juventus, and Sevilla; the tough competition allowed him to get better as a player.
His performances for his club earned him a few call-ups for the Denmark National Team. After making his debut against Montenegro from the bench, he made his first full match in a 2-1 win over Iceland.
At the end of the season, he helped Die Fohlen to nine clean sheets and an all-important fourth place finish, earning a spot in the Champions League play-off stage.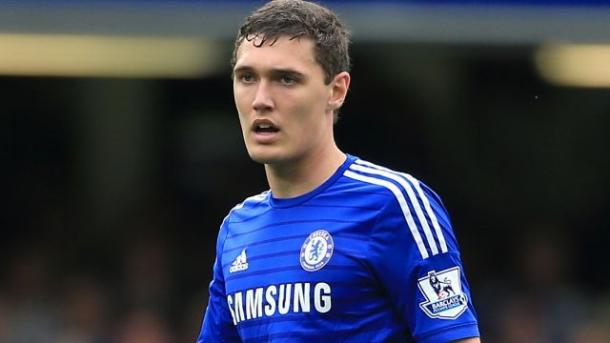 Future with Chelsea
The young Dane's future with his parent club Chelsea is in question. According to the Guardian, the Blues are battling to keep Christensen in London. However, the player does not want to rot on the bench and therefore wants to either remain at Monchengladbach or be on a team that he will be able to get consistent playing time.
Whether Chelsea is able to keep him may come down to incoming manager Antonio Conte promising time on the pitch. With reports saying Chelsea are in for many center-backs such as Kalidou Koulibaly and Kostas Manolas, that promise may never be made.