It was a season to forget for Eden Hazard and Chelsea. Their poor play resulted in the worst finish for any defending champion of the Premier League and the dismissal of manager Jose Mourinho.
Not the "rat"
As drama surrounded the Blues, one headline caused anger amongst the fans. Reports claimed Mourinho had lost the dressing room, and a few players had no interest in trying to turn around the horrendous start to the season.
One of those players that many accused was Eden Hazard, earning the title of being the "rat" that leaked stories to the press.
In an interview with L'Equipe, the Belgian claimed he was always behind the Portuguese boss. He said: "People say what they want, but it was a period where I wasn't playing well but deep down I never wanted Mourinho to be fired. I was behind him."
Hazard not only settled the rumors saying he wanted Mourinho out, but also recognized his poor play this season.
"This year I wasn't as good," the 25-year-old claimed. "But I picked myself up. I took it upon myself. I was criticised a lot. I made do with it. It doesn't affect me. I've come back well, quite simply."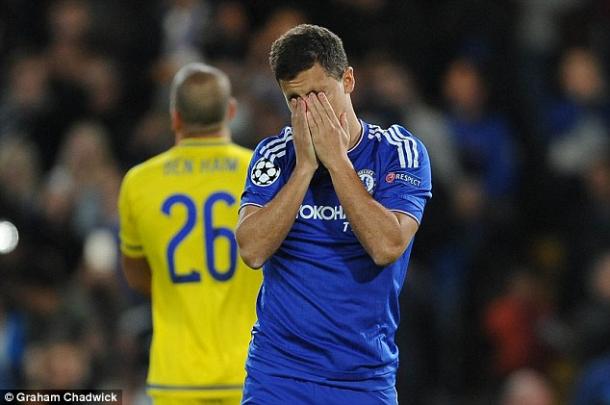 A season to forget
Not many players have the courage to fully admit they had a poor game, let alone a poor season. After winning the Chelsesa and PFA Player of the Year awards, Hazard came into the 2015-2016 season with big expectations. But his form quickly went downhill, resulting in one of the worst season's he has had.
"I haven't had a good year. You have to be clear — I've had a rubbish year apart from the final month of the season. I had little problems, injuries and a loss of form."
Hazard went on to defend himself, as he did show he was well on his way to being the star player Chelsea fans know and love. He said: "When I got back to 100 percent at the end of the season, I showed everything that I could do. I hope to continue that way."
It took the Belgian until late April to finally get his name on the scoresheet. In a 4-1 win against Bournemouth, Hazard scored twice in what ended the long goal drought. On top of those two goals, he also scored an equalizer against Tottenham that gave the title to Leicester City.
Although it seemed he turned his back on Mourinho and the fans, Hazard is eager to perform well at the EUROs and carry that form into the new season.