Chelsea's highly-rated youngster Nathan Ake has joined fellow Premier League side AFC Bournemouth on a season-long loan. The 21-year old spent last season on loan at Watford, where he received his first real taste of top flight football.
Season on the South Coast
Ake excelled in his first full season of Premier League football while on loan at Watford, making 24 league appearances on his way to winning the club's Young Player of the Year award. The young defender scored his first senior goal in a win over Liverpool, helped Watford reach an FA Cup Semi Final and was key in the club surviving their first season back in the Premier League.
Ake's recent move to Bournemouth, who impressed in their first ever campaign in England's top flight last season, gives the Dutchman the chance to continue to grow as a player under the management of Eddie Howe. With one successful season under his belt, Ake will be hoping to continue to improve in hopes of breaking into Chelsea's first team sooner, rather than later.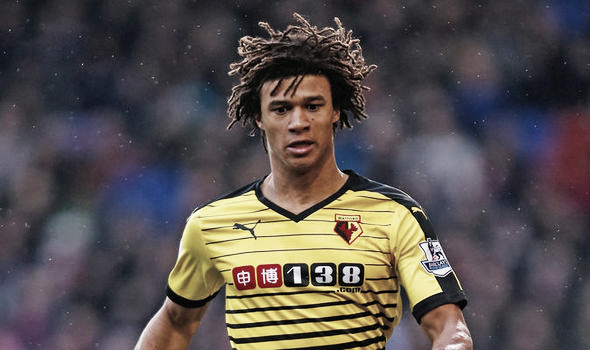 Ake's versatility will intrigue Howe, giving his new manager the option of playing him anywhere in defence or even in a midfield role. After an impressive debut season in the Premier League, Bournemouth are looking to stay for the long haul and with a young and hungry squad, Ake fits in perfectly.
Last ever loan?
Many had hoped that Ake would be involved in Antonio Conte's plans during the coming season but still only 21, there is plenty of time ahead for him to impress the Chelsea boss. This could be the final loan move for Ake and a repeat of his 2015/16 campaign will only strengthen his chances at Chelsea.
He has already played 12 times for the Blues and while his Chelsea career may be on hold for another season, that number should rise in the future.