Antonio Conte made his first official signing as Chelsea manager by bringing in striker, Michy Batshuayi, on a five-year deal from French outfit, Marseille.
The Belgian has impressed during this summer's Euros and despite Belgium's early exit the tournament will be one the youngster likely looks back on fondly. Now that his time representing his national side has come to an end he must now focus on representing his new club as he aims to have a strong pre-season to set him up on the path of another former Marseille striker that is a legend around West London, Didier Drogba.
Following in Drogba's footsteps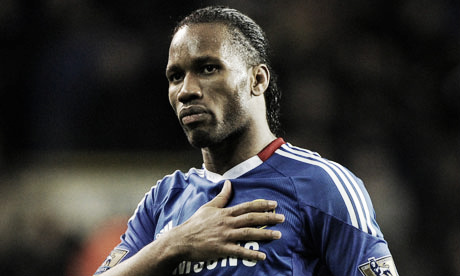 If you want to find a way to make the Blues faithful instantly support you it's by saying that you are going to try emulate the King of Stamford Bridge's career. Drogba has legendary status at Chelsea and goes down as one of the club's greatest ever players, from his constant brilliant performances to the Champions League-winning penalty the fans have countless memories of the striker. If Chelsea's new man manages to have half the career Drogba did, it will still work out at as an excellent signing.
Despite admitting that he and Drogba are, "different people" Batshuayi revealed that he has the upmost "respect" for the "career Didier had at Chelsea," before promising fans that he is going to do his "Best" to make an impact in the Premier League.
The 22-year-old signed a five-year contract with Chelsea and he claimed the move provides a "great opportunity" for him to improve and develop as a player at one of the world's biggest football clubs. Whilst Batshuayi is well aware he is still "very young" and still needs to "Progress" the fact he can "use both feet" and is a "technical player" should see him in good stead this season.
For Chelsea fans, it is a positive start to the summer which should really kick on now that Conte is with the club after seeing his Italian side be knocked out of the Euros on penalties, and this signing will likely just be the start of a busy transfer period for the club.